Every vagabond has their own opinion of what to pack in their backpack. For me, my backpacking packing list centers around 2 guiding principles: less is more, and quality over quantity! Aside from the bare essentials, the following items have been by far the most useful to me on my travels.
For reference, I (still!) have the Kelty Redwing 50L backpack and I absolutely love it. All of these items fit comfortably along with 1 week's worth of clothes. The bag top and side loads as well, making it very simple to fit everything inside. I have used this backpack for 6 years and it has almost no wear and tear whatsoever!
Backpacking Packing List for the Avid Vagabond
Note: This article contains a few links to Amazon where you can get a hold of these items yourself! Although I will receive some small compensation myself, it goes straight back into my travels as well as improving my website, so you can be rest assured it is going to a good place! 🙂
Earplugs (good earplugs, that is)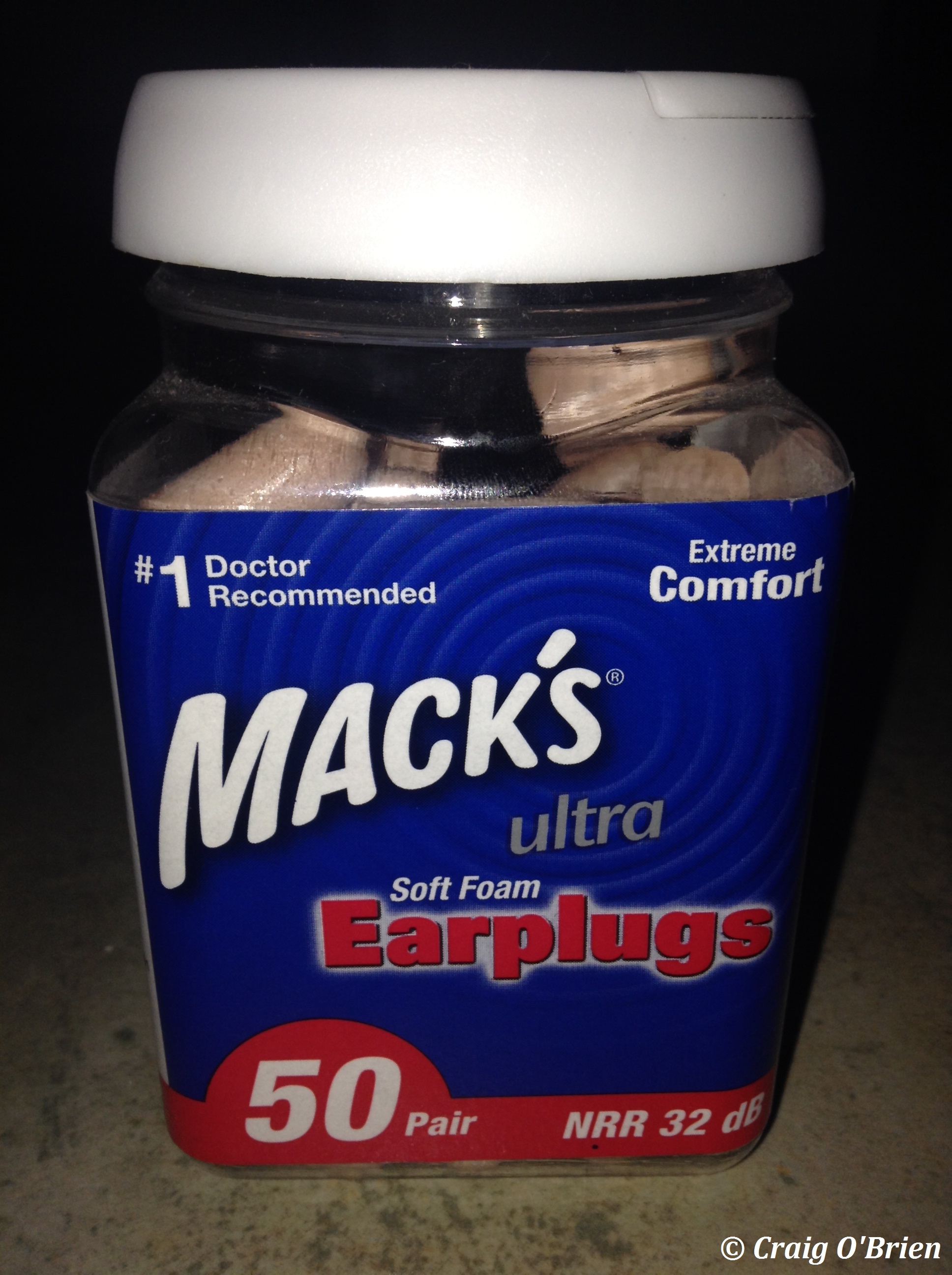 For the overnight flight, bus ride, train journey, or hostel full of snorers that were too cheap to book their own room, a pack of decent earplugs are an absolute godsend. I have used Mack's Ultra Soft Foam Earplugs for the past 8 years – no joke! These babies are strong, fill up the entire inside of your ears and block out just about any and all sound nearby. They're also individually lightweight, and don't take up a ton of room in your backpack, trimming down space in your backpacking packing list. If you find their price a bit off-putting, let me break it down for you: each pair can be used for at least a week, in my experience. Even at 3 nights each pair, that's 5 months worth of earplugs; 5 months of serene, nighttime tranquility! There are cheaper brands out there, but believe me when I say that it is not wise to skimp out in this department. I've bought cheapies before that failed to fill up the entirety of my ears or that instantly fell apart upon application, so it is wise to invest in some good ones!
Long haul flight coming soon? Check out fellow travel blogger Everything Zany and her excellent tips on how to avoid jet lag.
(a miniature, light-weight gift of squeegy-goodness from above)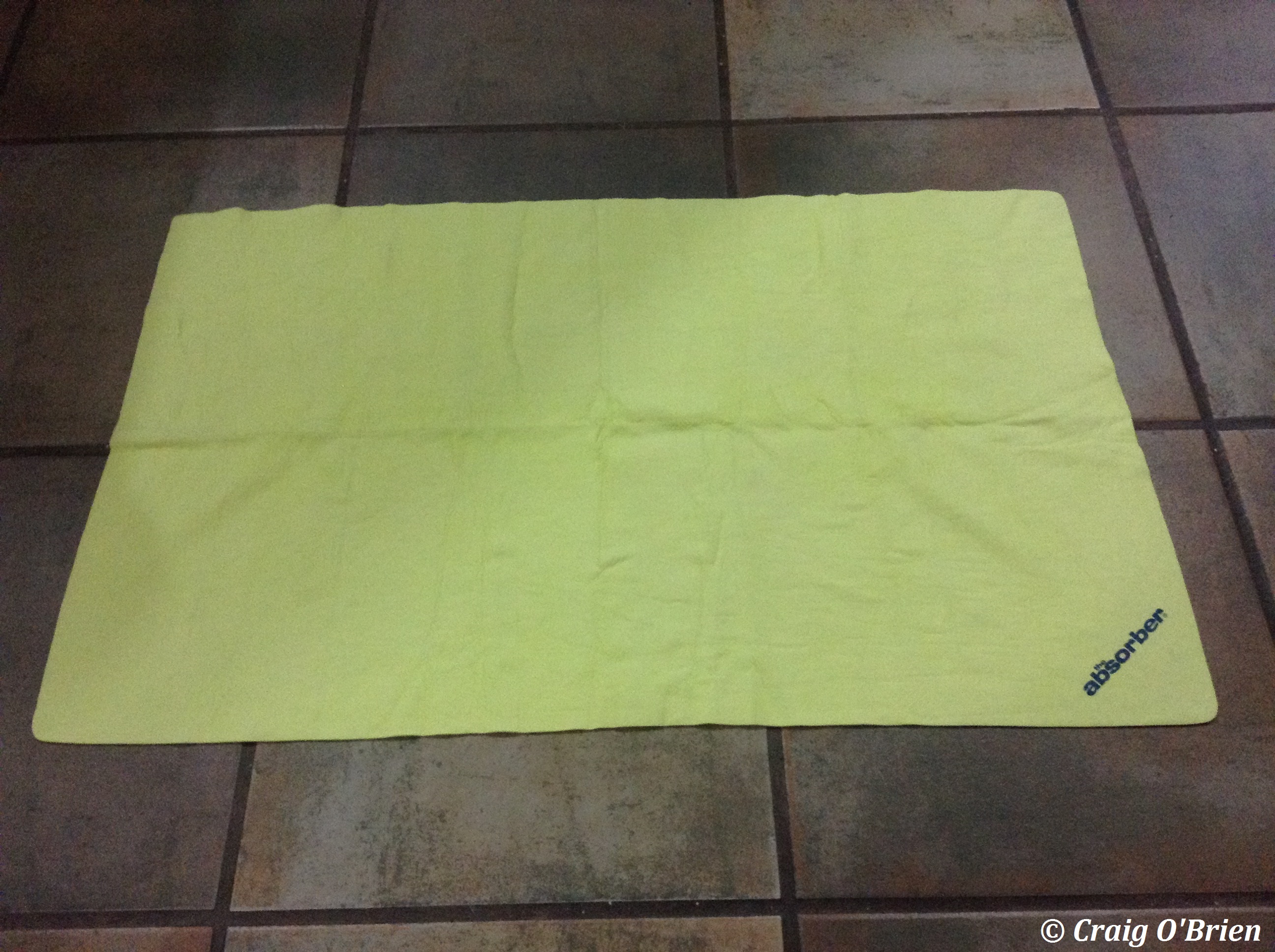 ***2021 Update: I don't really use this so much anymore, but for thrifty / minimalist travelers, this thing is PERFECT for you!
I don't remember where or how I came up with the idea to pick one of these up before my travels many years ago, but I am sure glad I did. This is a small, ultra-absorbent towel that rolls up and fits in a cylindrical, plastic case. I know what you're thinking – "How am I supposed to actually get dry with that?" I was skeptical at first as well, but after testing it out at home instead of using a normal towel, I found that it works great. It does take a good bit of drying, and you need to squeeze it out twice by the time you're finished. It is, however, way more convenient than a normal towel because 1. You don't have to find a place to hang and dry it (very high on the list of hostel problems) and 2. It takes up way less space in your bag. For beach locations, obviously you will more than likely want a normal towel, but for simplicity's sake, just rent one out when you need it or buy a cheap one and ditch it when you're through. For all other drying purposes, track down one of these ingenious inventions and you (and your backpack) certainly won't regret it!
Power banks are definitely the most practical electronic gadgets out there for travelers. For long lapses between access to electrical outlets, these things are a lifesaver and a truly invaluable piece of vagabond equipment! For a small, compact power bank that packs a serious punch, I recommend the Anker Powercore.
Power Adapter (one that will work anywhere)
Coupled with a power bank, a universal power adapter completes the dynamic duo of must-have travel electronics. When I first started traveling years ago, the fact that every country uses a different plug was something I overlooked altogether, making for a few very difficult situations early on! The power adapter I recommend shown above is from LKY Digital, and is currently the highest rated adapter on Amazon at the cheapest price. This adapter is good for use in the USA, Canada, UK, all of the EU, Australia, Hong Kong, and over 140 other countries worldwide. The bonus with this particular power adapter is its 2 USB ports on the side, making it possible to charge your phone, tablet, or power bank simultaneously. This cuts down on two more outlets that you would need to use otherwise, which is super convenient if you are in a hostel with limited outlets! If you are traveling somewhere with outlets different than your home country, then it's absolutely essential to add this to your backpacking packing list.
Locks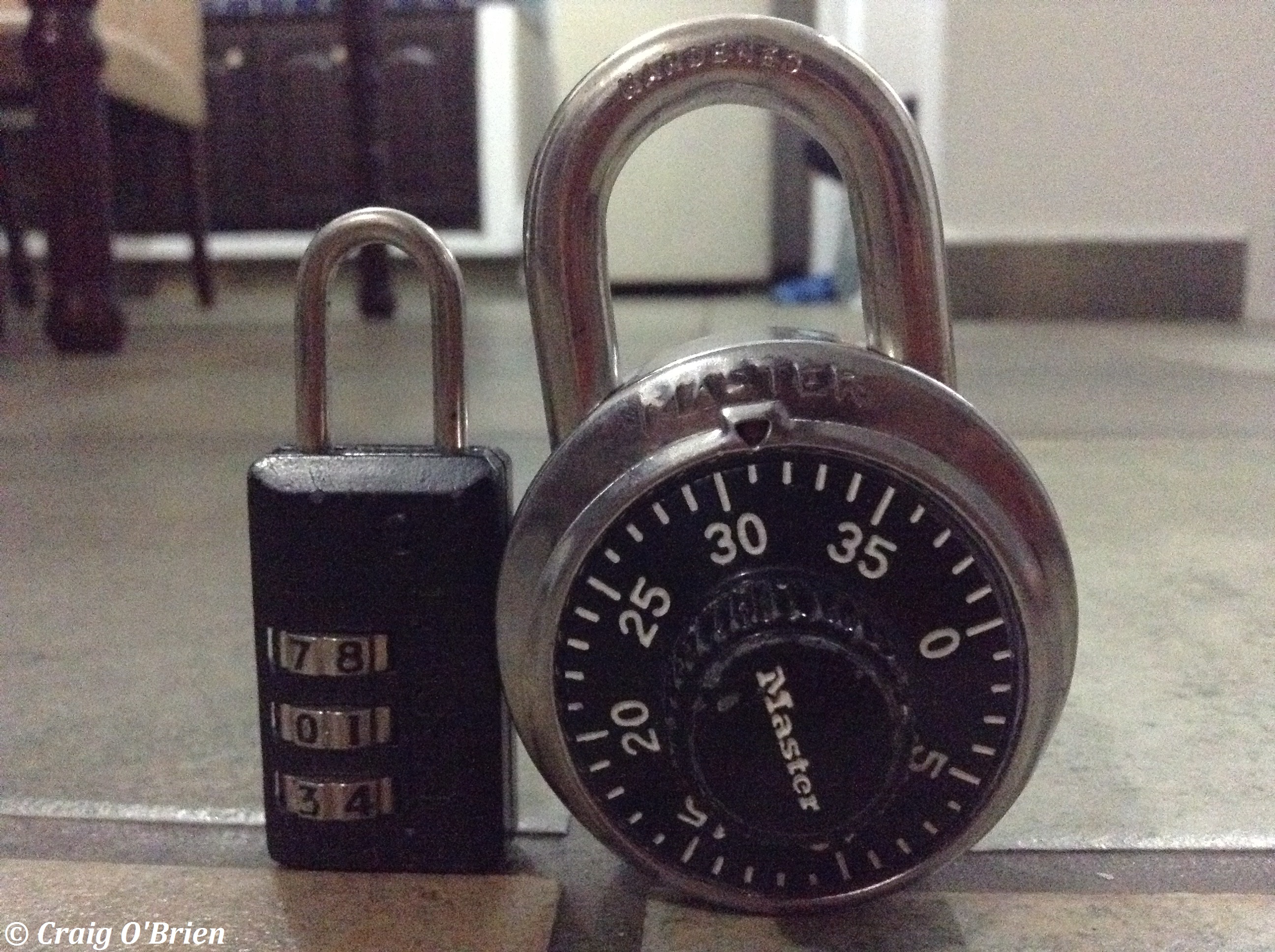 *Rolls eyes* Obviously every backpacker knows they need a lock.
Right! However, how many times have you gone to store your backpack, put your lock on a hostel locker, only to find that it doesn't fit? Many backpackers only carry 1 lock and run into this problem. Have 2 locks of very different sizes and you should always have at least 1 that will fit correctly. Also, many hostels have smaller bed-side compartments for your wallet/passport/small electronics; so if you have 2 locks, you'll be covered for both. I also highly recommend using combo locks only, as keys are way too easy to lose. They are also easy for someone else to pick up by mistake; or worse, on purpose. I recommend a pair of these long, thin combo locks, and 1 larger, thick combo lock like this one.
I have been using a Logitech wireless mouse for literally years and I can't recommend them enough. They're incredibly lightweight, super easy to use, and unbelievably durable given their cheap price tag. Throughout several round-the-world trips, this thing has been thrown around in my bag countless times yet keeps on working. I can't tell you how many times I've dropped mine (from a considerable height!) only to find it working flawlessly after. If you travel with a laptop and need a mouse that won't let you down, definitely add this to your backpacking packing list!
As you travel, trading with fellow backpackers is a great way to discover new music and movies. If you carry a laptop, filling up its hard drive will prove to be an all-too-easy task! Using an external hard drive with at least 500 gigabytes of storage is the perfect remedy. It's also extremely useful when it comes to storing photos, which certainly add up over the course of a trip. The one I have is (ironically) called My Passport, by WD. It's a small, light-weight 1 terabyte hard drive (1,000 gigabytes). Although I was lucky to receive it as a Christmas gift, this particular one went for about $100 a few years back. Now, they are much cheaper and are 2 TB! Although backing up all your stuff on an external hard drive is a smart move, I recommend also getting yourself a Google Drive/Dropbox/etc account and backing up everything there too. I've met too many folks that lost all their photos/music/movies because they left everything on their iPhone, which was subsequently lost, stolen, or decided to go for a swim! Get yourself a reliable external hard drive with a ton of space and keep your memories, tunes, and movies safe.
A Laminated Copy of Your Passport
Pretty much any website you read online about backpacking will tell you to carry several copies of your passport. They come most in handy when applying for longer-term visas to foreign countries. However, if you have access to a laminating machine, I certainly suggest running through a couple copies of your passport prior to your departure, and trimming some down to wallet/purse size. Instead of carrying around your passport regularly (which you should never do anyway!), carry around a copy. I've been able to use my copy when checking into hotels, renting motorbikes, and at the various schools I've worked at in the past to have for informational purposes. Also, whenever I go out for a drink or to clubs, it's slightly more reassuring to know you've got some form of disposal I.D. should something go wrong later in the night. Minimizing having your passport on you all the time is of utmost importance when abroad. If you can get to a laminating machine, make use of it and run off some copies. This should definitely be highly prioritized on your backpacking packing list!
And last, but certainly not least…
Pens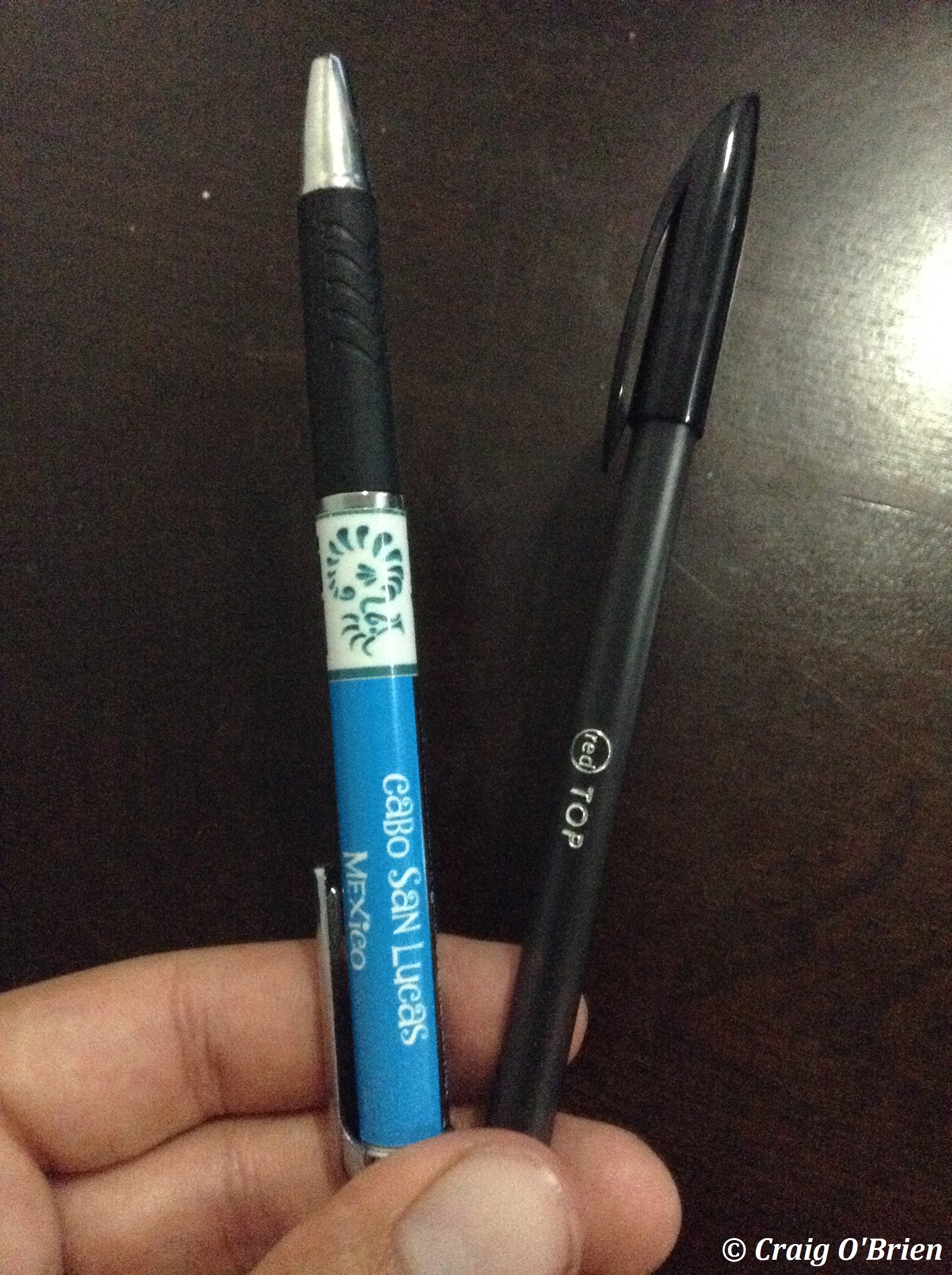 If there's one thing that is easiest to forget when you need it most, it's a pen. It's ironic how something so simple can be so very powerful in very specific circumstances! As a backpacker, bouncing from country to country every month, or even more likely, every week, filling out visa forms becomes a very common occurrence. From experience, I can 100% guarantee you that flight attendants nor immigration officials will ever be delighted to grant you the privilege of a pen. Why have two? One for me, and one for you. Now look at that – you've made a friend.
---
Even the most prepared traveler runs into ridiculous and often hilarious situations! Have some laughs at the funny side of backpacking with my travel humor articles.
Thailand is by far my most favorite country out of everywhere I've traveled, for so many reasons! Check out some awesome things to do and see in the Land of Smiles 🙂
---
Now that you've got your perfect backpacking packing list squared away, check out my Pinterest below for further vagabond inspiration!