Last Updated on
For all of you who enjoyed Bad English Abroad, Part 1, it is with great pleasure that I present to you Part 2! Taken again across the spectacular Land of Smiles, enjoy this next collection of blissfully terrible English.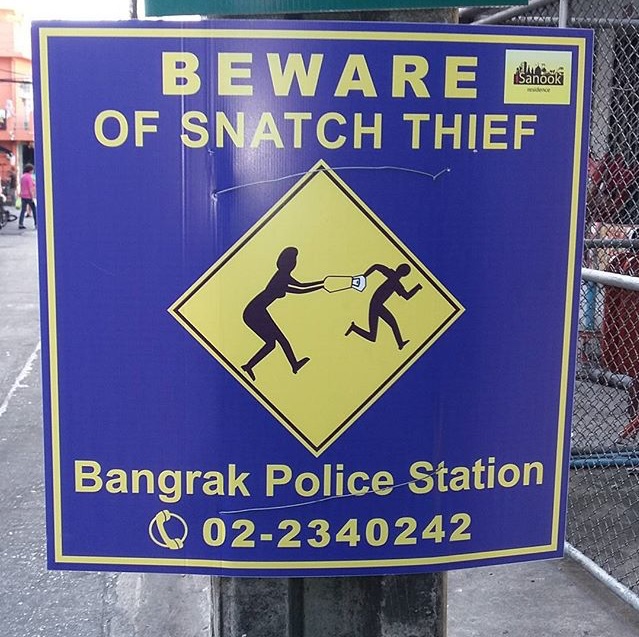 Hide yo' kids, wide yo' wife… hide yo' auntie and grandmomma too. Better yet, just stay inside. This is some seriously sneaky thievery!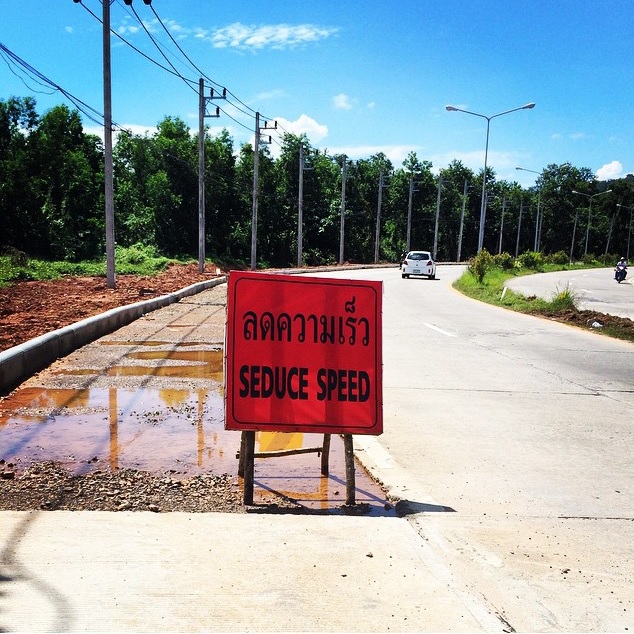 Who knew exercising highway safety could be so sexy?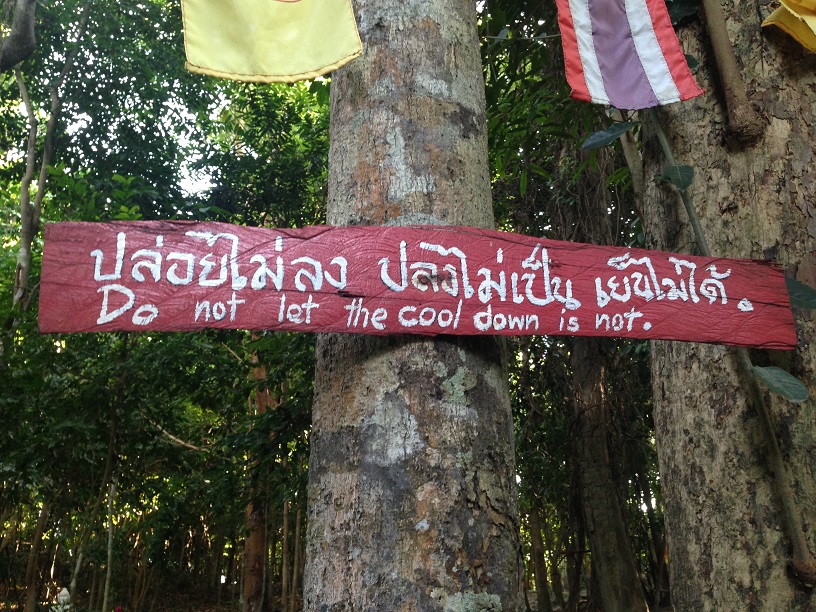 True words of wisdom, courtesy of Brother Tree.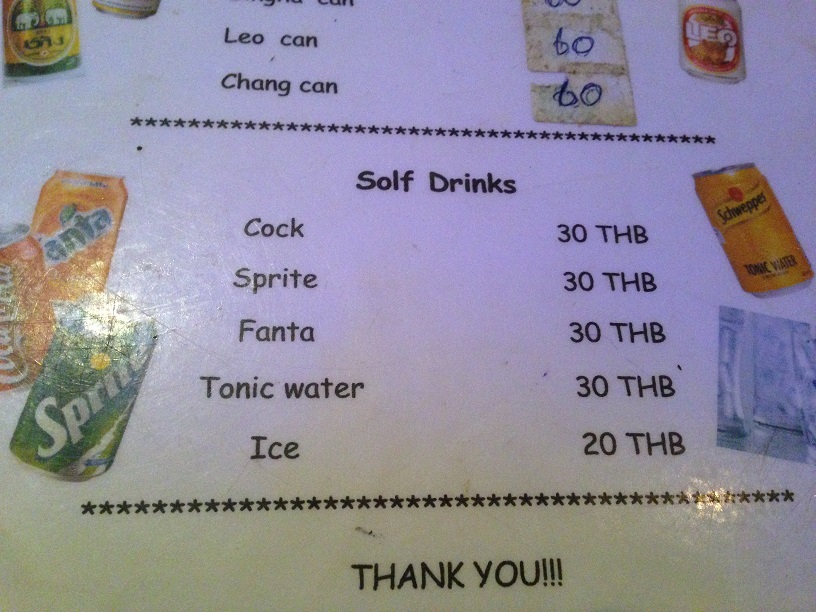 I think I'll stick with the tonic water… I've been trying to watch my protein intake lately.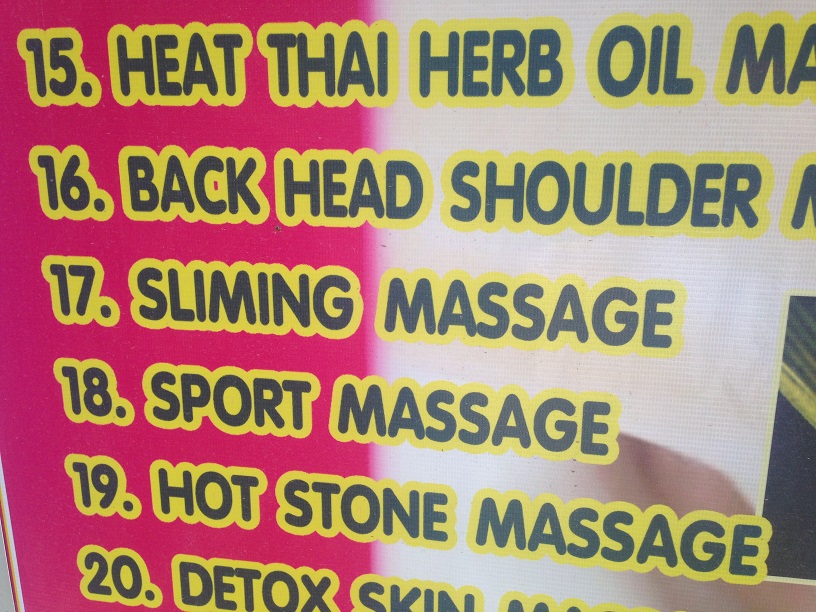 "Yes, I'll take the #17… extra K.Y. please."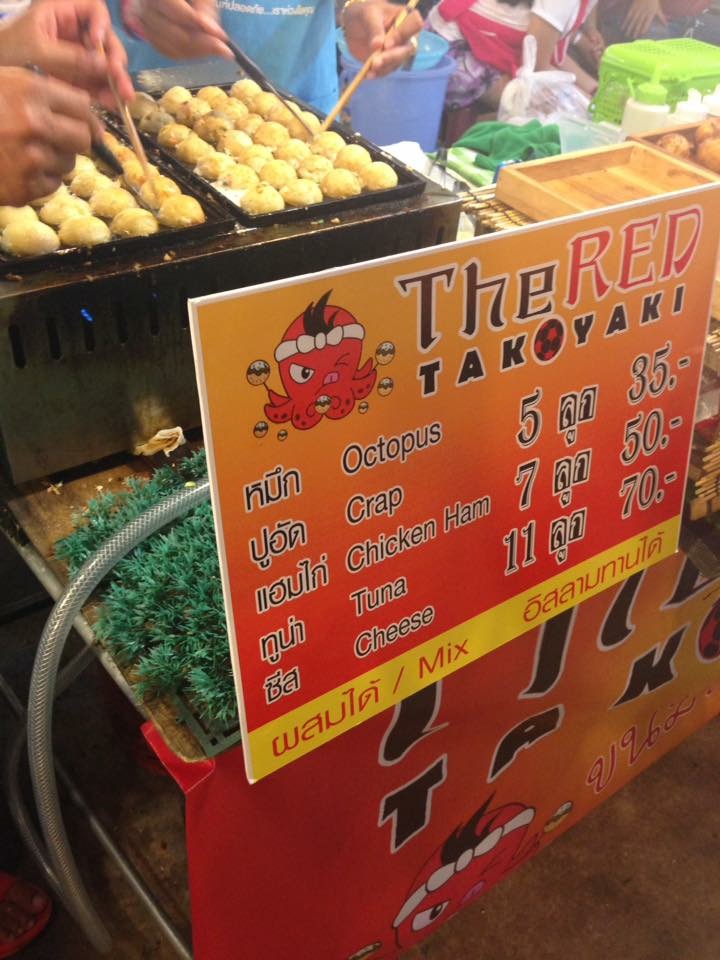 11 pieces of quality crap for only 70 baht ($2!). What a bargain!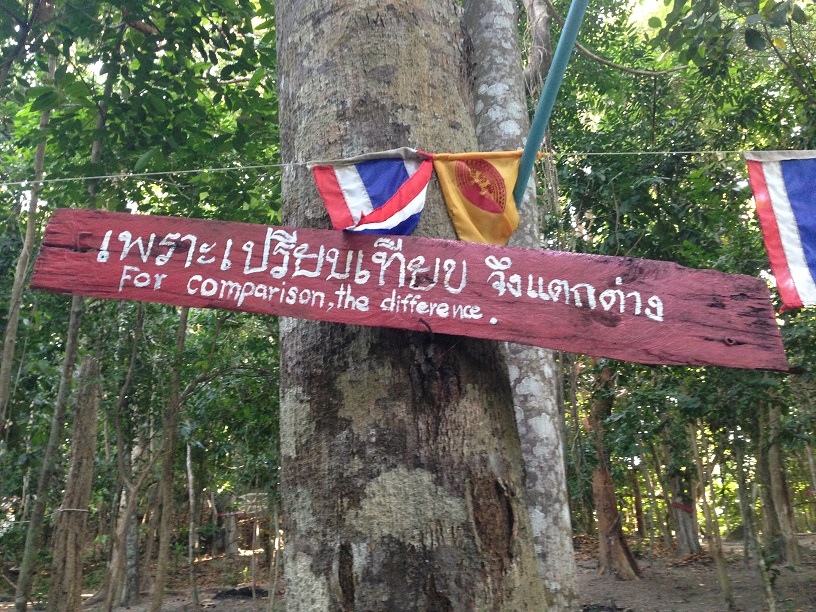 And one more from Brother Tree; to compare, one must see that 2 things are, indeed, different.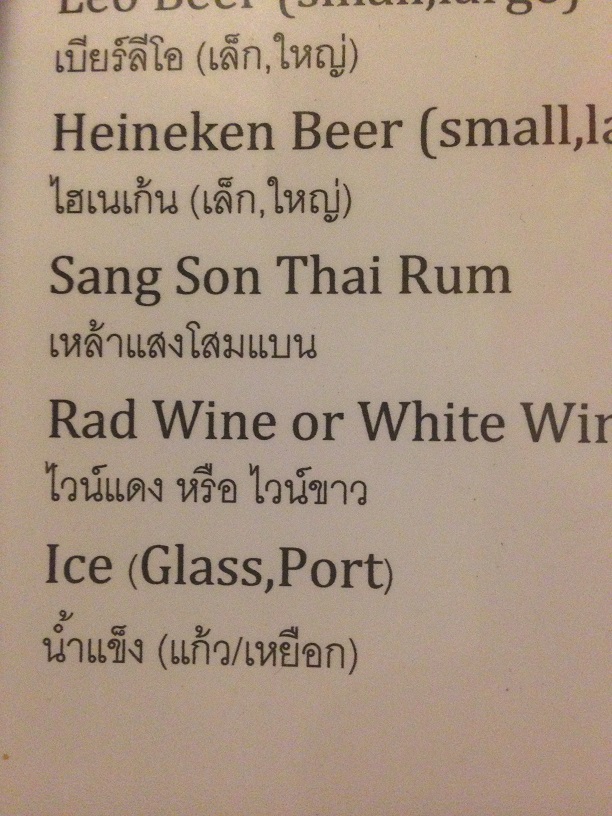 Broooooooo, you gotta try the wine. It's legit.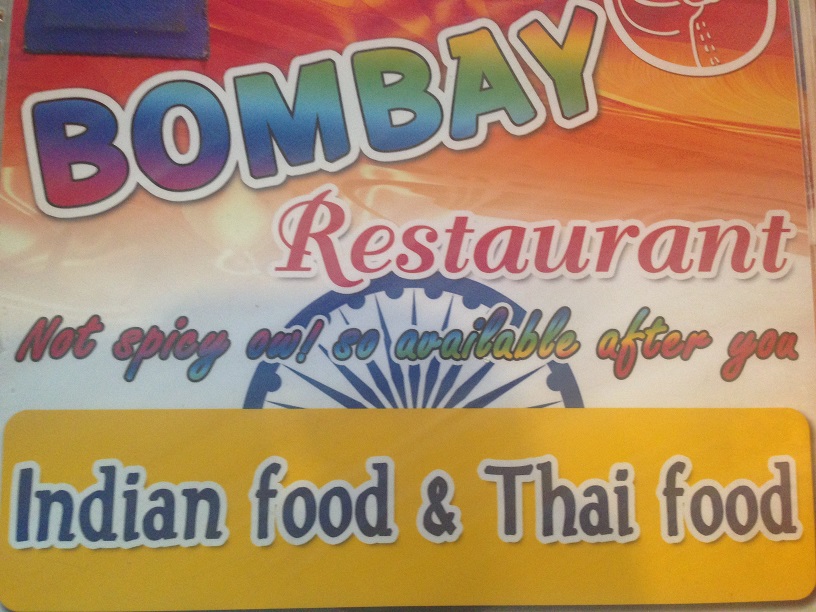 Ow ow! Bombay Restaurant is so very available, polite, and not spicy. If only their food reflected their incredibly positive menu.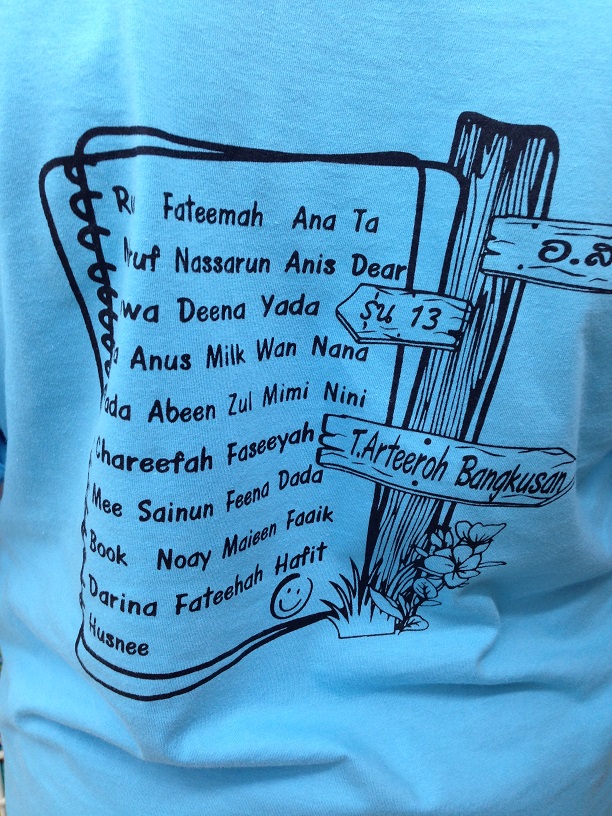 This was on the back of a schoolboy's shirt in a neighborhood 7-11. Portrayed are all of his classmates' names.
Anus. No, no.. it's Anus Milk. My mistake!
Haven't read Bad English Abroad, Part 1 yet? Jump back and enjoy! Or, have some more laughs with other articles in my Travel Humor section 🙂
---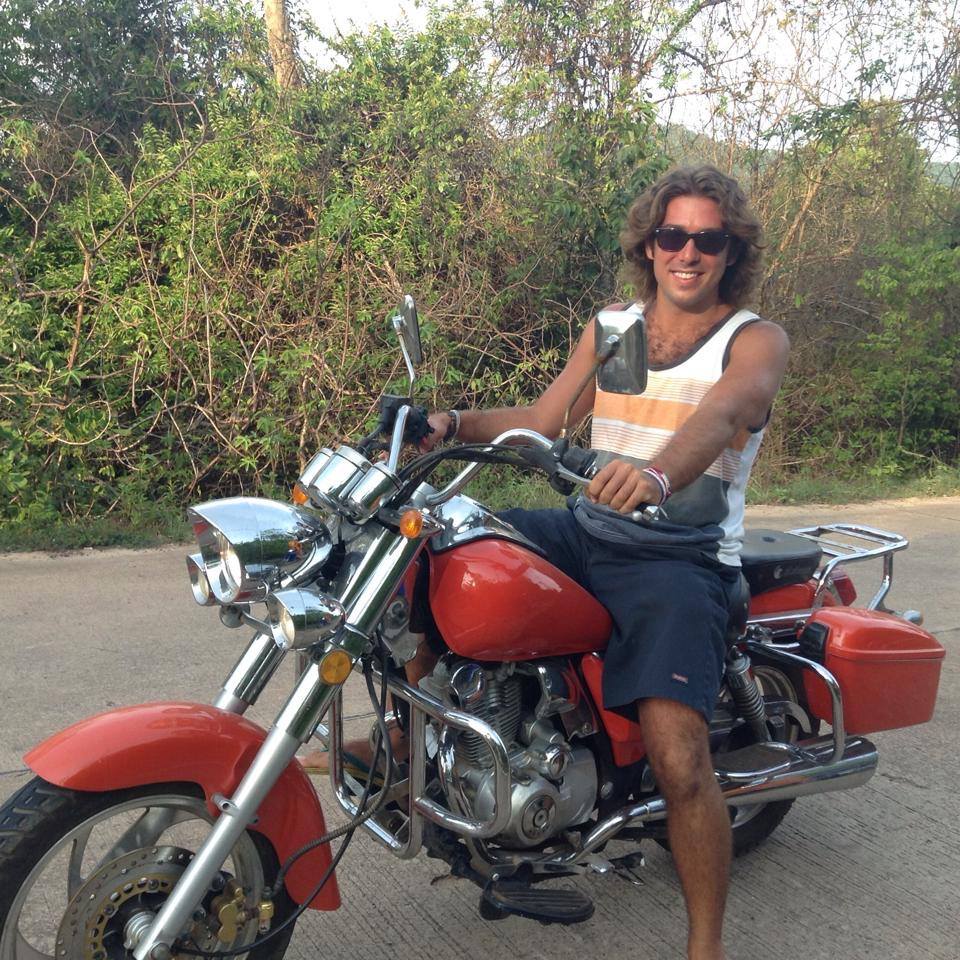 Craig is a 29 year-old, sun-loving, rum-drinking Floridian and Phuketan, and the face behind Vagabond Disposition. He has called the Land of Smiles his home for about 5 years on and off, coming and going between vagabonding journeys throughout East and Southeast Asia, as well as Western Mexico and Europe. He enjoys a competitive game of disc golf when he can find a course, as well as a laid-back match of Bocce with spirits in hand. Craig wouldn't go anywhere without his beloved ukulele and will jump on a drum set any chance he gets. His odd sense of humor is fortunately often appreciated by his peers, as well as his students.