Although there is an abundance of group snorkeling tours available in Koh Tao along the main road and adjacent walking streets near the pier, there is another option for those who are more adventure-minded, hate the crowds, and are just plain cheap! For Koh Tao snorkeling, to explore what is in my opinion the most beautiful underwater views will cost you nothing but a fair bit of exercise (or a simple daily motorbike rental).
Disclaimer: This trip is not for weak swimmers! The entire trip in the water, one way, is about 45 minutes. Nearly all of it is 3 meters deep or more, with one long section dropping off to about 10 meters. The day I snorkeled was a relatively calm day during low season with no strong current – however, conditions could easily change at any time, so do watch the weather and only attempt this trek if you are a strong and confident swimmer!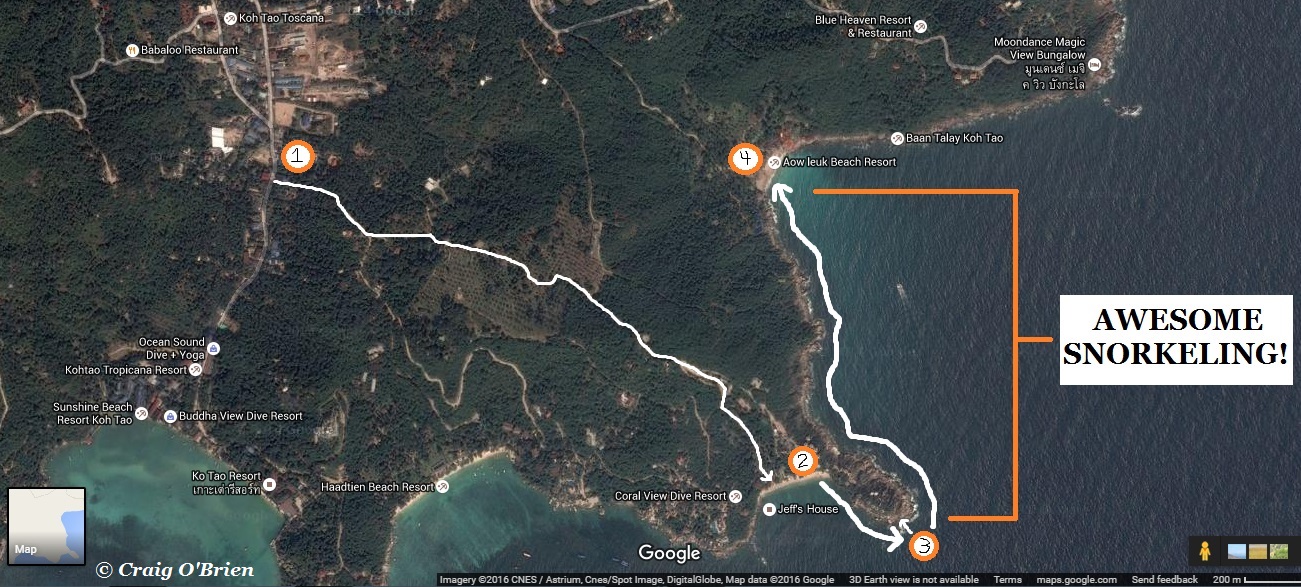 The map I have made up is of the southeast section of Koh Tao.
It would be helpful if you pulled up another tab with Google maps of the island to better put into perspective where/how far everything is.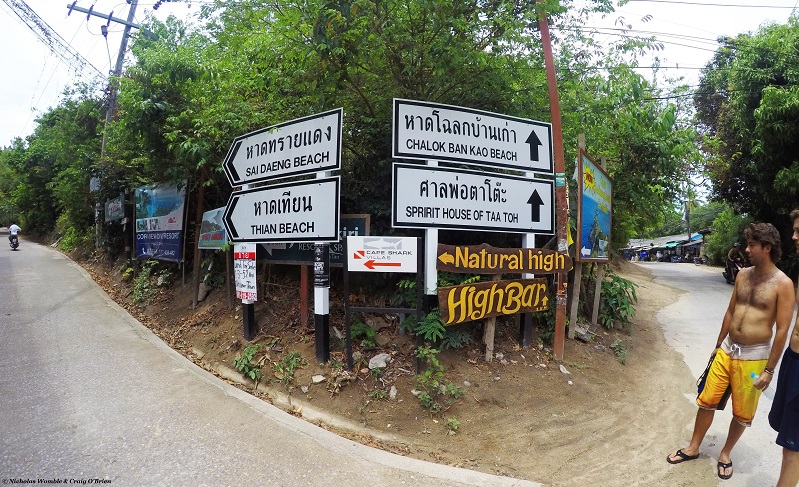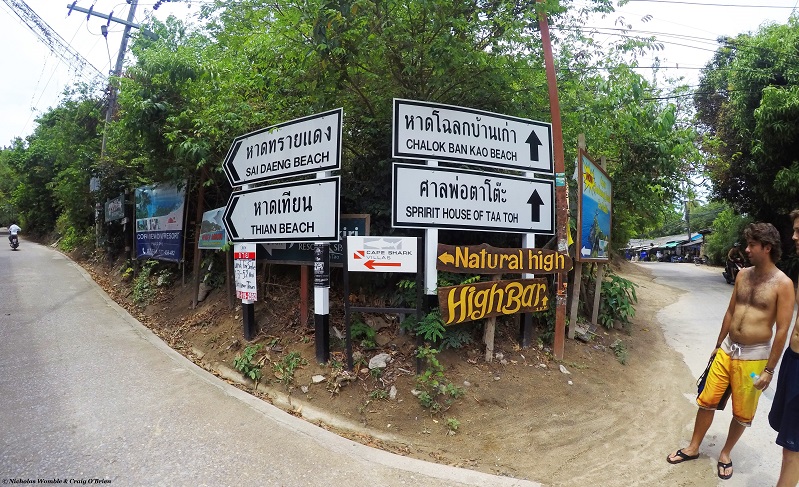 To begin, have a look at Number 1 on the map, which is the crossroads for Sai Daeng Beach.
It is right around here that you will see a sign on the left for "Sai Daeng Beach." Follow the signs later on to bring you all the way to Sai Daeng. For those that are walking, it's about 1.75 kilometers from here – and it gets a bit more treacherous! One half is uphill, and the other downhill. The views here and there along the walk are quite nice; have your camera ready!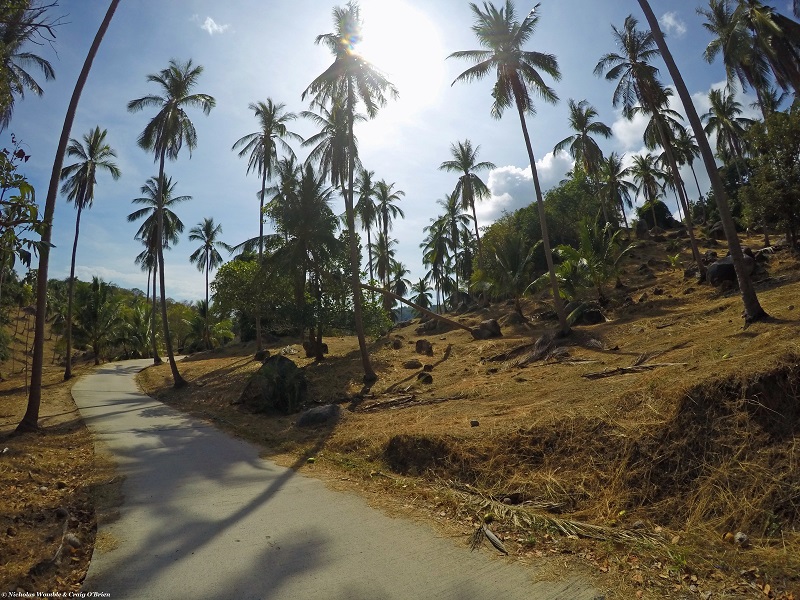 Number 2 is Sai Daeng Beach.
Now mind you, although Sai Daeng is certainly a postcard-worthy beach, the majority of snorkeling just off the shore is pretty terrible. It is mostly shallow water with destroyed reef underneath. I imagine this was probably a launch point or port many years ago, though now it is pretty quiet. Bare with me though as this is not the main spot; it is only the jump-off point. When you arrive to Sai Daeng, walk all the way to the left side of the beach (looking seaward).
VD Tip: If you have a dry bag, this is where it becomes incredibly handy: I used mine while on this trek, and although it was filled with two 1.5 liter water bottles, snacks, a few shirts, and 3 pairs of flip-flops, it floated in the water with no problem!
Prepare yourself on the beach and jump (well, possibly float) in. Even at low tide, it was possible to swim out deeper.
Looking at the map, find Number 3.
Follow the white arrow as a guide and swim until you get out to the furthest point of land, which is labeled as Number 3.
Inside the cluster of large boulders at the very end, you'll find a very small, shallow lagoon. Swim into it, and looking up, you should spot a cement staircase made right into the rocks. Hop out of the water and climb over all the large boulders to get to it. Careful, they will likely be hot! Go up the stairs until you get to the bungalows, and enjoy the view – it's beautiful.
When you re-enter the water and swim back out, it is there that the water drops off to its deepest point until you reach the other side. It's also where the best views begin!
From Number 3 all the way to Ao Leuk Beach (Number 4) is some truly breathtaking underwater scenery.
Tons of fish, healthy coral, and even the occasional black-tip shark can be spotted in the water here. Take your time through here and really soak it all in. Even at its deepest parts, the water is very clear and easy to see all the life brewing beneath the surface.
Eventually, you will reach Number 4, Ao Leuk Beach.
This beach charges an entrance fee. At 100 baht, it's not much to cough up if you want to sit on the beach and relax awhile after the monumental swim you just had. However, if you're not wanting to pay, you have 2 options, one of which is far more expensive than the other: 1. If you originally walked to Sai Daeng, you could get a taxi (if there is one waiting) back to the main town. At 500-600 baht, I would absolutely skip that option and go with number 2: Swim back! If you hugged close to the shore on your way over, try going 10-20 meters further out for different views, at least until you reach the point again. You could even sneak back into the small lagoon and rest before making the final push back to Sai Daeng.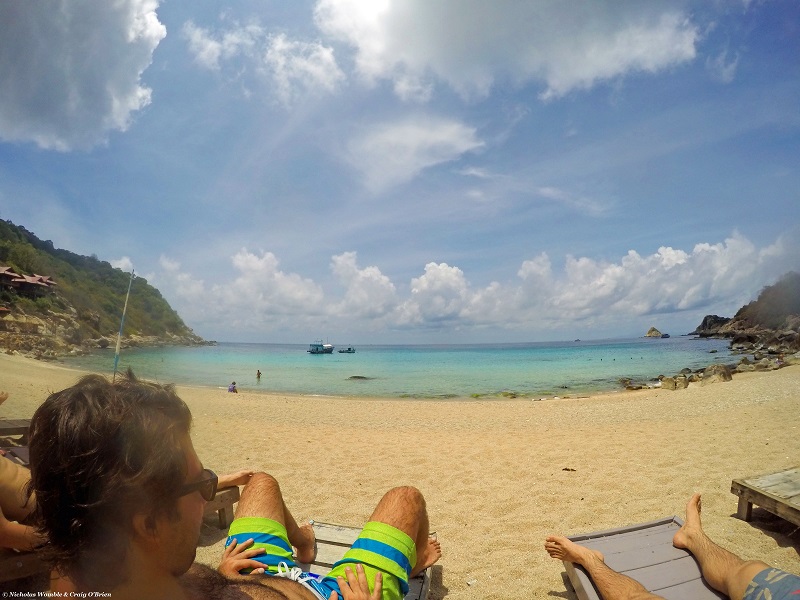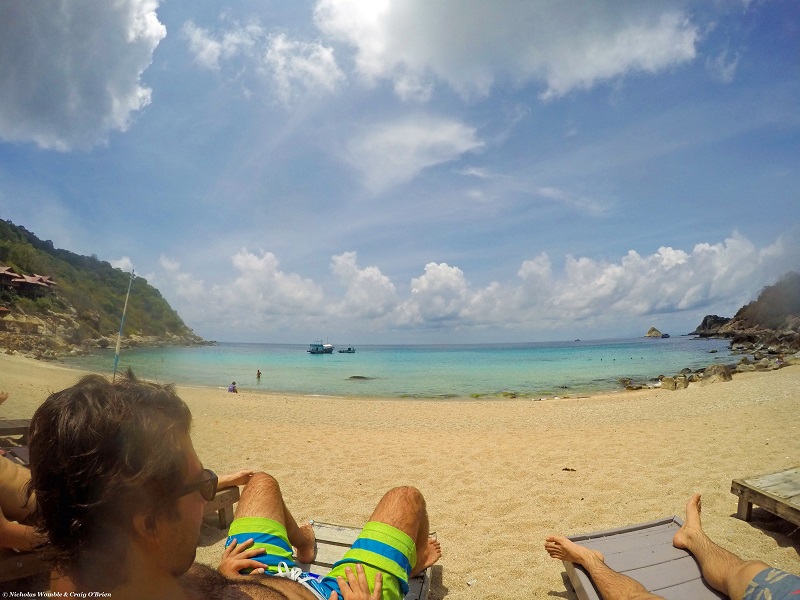 This little slice of heaven is a must-see for any avid snorkeler or free diver. If you have any other useful tips or information I have missed, please feel free to comment below!
I also have a guide about other totally awesome free snorkeling spots in Phuket. You should definitely have a look if you are planning on traveling there, too!
Headed to Koh Lipe as well in the future? Check out my related article about cheap food options on the island.
For accommodation, I've already scoured Agoda and the hostels and hotels below have the best overall combination of rating / low price on the island.
VD's Hostel Recommendations in Koh Tao
VD's Hotel / Guesthouse Recommendations in Koh Tao
You can check all other hotels in Koh Tao here.
---
On Pinterest? Check me out below! I'd greatly appreciate a re-pin!