Last Updated on
*** April 2019 Update: Starting May 2019, 51 Talk announced that they will reduce ALL 1-1 teacher pay rates to $7.50 per 25 minute lesson, in an effort to persuade 1-1 teachers to switch to teaching group classes ($18 per 45 minutes) instead. As I am currently on $11 per 1-1 25 minute lesson, I have decided to seek employment at Italki instead, where I can set my own rates and create my own lesson material. However, if you are OK with 51 Talk's future 1-1 pay rates, and you are OK to teach group classes, then by all means pursue a job teaching English online with them. I am only trying to be transparent! 😉
One of the most common questions I am asked about my vagabond lifestyle is how I manage to financially support it! Flights, hotels, AirBnb stays – they all add up, and although I am very much on the thrifty side of nomadism, putting in semi-regular work hours are an absolute must to keep my journey always moving. If you've read my "About Me" (kudos to you!), you'll know that I taught English in Thailand and Mexico for a combined 3 years. "But Craig! I don't want to be stuck in paradise forever, I gotta keep traveling!" Hahaha, and I hear you! Which is why I eventually made the jump myself to teach English online.
I teach English online with a Chinese/Filipino company called 51 Talk.
I have been working for them the last 3.5 years. As long as I have fast enough internet, a quiet room, and the time zone is manageable, then I can work – from anywhere in the world! Overall, teaching online has been the perfect job for me as the scheduling is really (really) flexible, classes are only 25 minutes, there is no lesson preparation, testing or exams whatsoever, and the majority of the students are eager and happy to learn. To teach English online with 51 Talk, all you really need is a newer laptop with a webcam, a good headset, and a Bachelor's Degree (in any field – it does not have to be in English or in education!) and you are good to go – seriously!
For lessons, 51 Talk uses its own unique video-chat platform for performing lessons called AirClass. 
AirClass is a teaching online blackboard-style platform where the lesson material appears and can be clicked page by page. The platform is equipped with 2 video screens, one for the student and one for the teacher, where you can see and speak to each other in real, live time! There are also painting, circling, erasing, and hi-lighting tools available for both the teacher and student, as well as a chat box equipped with an instant English-Chinese and Chinese-English translator. Although it may sound high-tech (okay, it kind of is!) it is a very easy program to learn how to use and there are truly endless combinations of ways to make the lessons fun and interesting for students.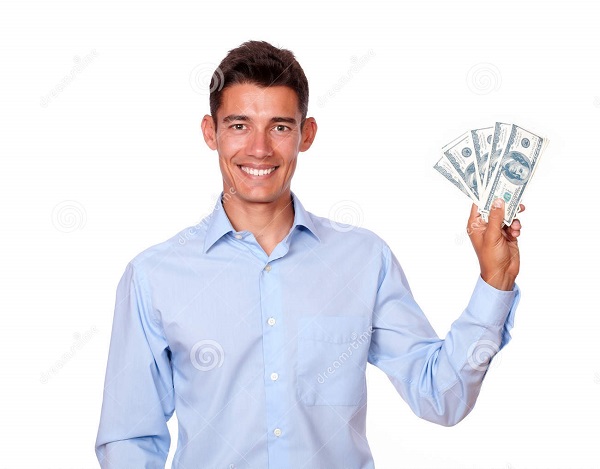 Let's move on to what you really came here to find out – the pay. 
Starting pay for a new teacher is exactly $7.50 USD per 25 minute lesson ($15 USD an hour). Although it may sound small, it is possible to move up in pay quickly if you are teaching a large schedule of classes per day. Over time, you can move up to $8 per lesson after 50 lessons + trainings, $9 after 150 additional lessons + trainings, $10 after 450 additional lessons + trainings, and $11 after 650 additional lessons (no trainings required to move up to this level). (As of April 2019, this promotion process has unfortunately been discontinued. All 1-1 25 minute classes are now paid at $7.50 per lesson).
Not even teaching online full time (mostly barely part-time!), I was able to move up to $11/lesson ($22/hour) after 1 year.
Payment is made in USD to your PayPal account or by direct deposit into your bank account. I would highly recommend using your bank account to avoid PayPal's ridiculous fees!
Schedules are totally flexible and at the moment, there appears to be no minimum hour requirement. During the past year, 51 Talk has frequently modified the minimum hours required due to student supply and teacher demand. For a few months, 10 hours per 2 week period was required, then it was changed to 15 hours per 2 week period, and now, as I've stated above, there is no minimum. When minimum hours ARE required, it is always inside peak hours, and you must open the minimum over a 2 week period. The 2 week periods run from the 1st – 15th and 16th – 30th (or 28th, 29th, 31st) of every month. Peak hours are 6:00 PM – 10:00 PM Beijing Time and 10:00 AM – 10:00 PM Beijing Time both Saturday and Sunday.
*** June 2018 Update: 51 Talk now requires ALL new teachers to teach Group Classes for the first 3 full months of your contract, minimum 12 forty-five minute classes per week, paid at $18 per class + 15 minute break. You are free to fill the remainder of your schedule with 1-1 classes though!
Basic requirements to teach English online with 51 Talk are as follows:
Native English Speaker from USA or Canada only 

(see "Disclaimers" below… for teachers from other countries, I have included an entire list of HUNDREDS of other online companies to apply for!)

4 Year Bachelor's Degree in any field
Internet connection of at least 0.8 mb / sec download speed and 0.5 / sec upload speed
A laptop (PC or Mac) with a functioning camera/webcam and a well-lit, quiet place in which to conduct lessons
Headset (headphones + microphone) with noise-cancellation feature
If you are interested in applying to teach English online, I would greatly appreciate if you could use the link below.
Please also feel free to comment on this article if you have any additional questions! I am more than happy to guide you through the interview process and assist should you need help getting started teaching online after getting hired.
I wish you vagabonds the best of luck!
Interested in other location-independent jobs online? Check out this great list of remote working opportunities from fellow travel blogger Meldrums on the Move.
Disclaimers:
*** By using my referral link, I do receive a fairly sizable commission! This $$$ goes straight back into my travels as well as improving my website, so you can be rest assured it is going to a good place! 🙂 ***
*** 51 Talk requires a minimum of a Bachelors Degree and is only hiring native English speakers from the USA and Canada. I totally understand that this is a major con for teachers from other countries, and it's not exactly something I agree with. However, there are also several British / Australian / etc. run companies out there that only hire those nationalities as well, so it really is just down to the preference of the company you apply for. I am simply just a fellow teacher and am NOT part of upper management. This does NOT reflect my personal views! For teachers of other nationalities, I came across this AWESOME LIST of other online teaching companies that you should DEFINITELY check out! ***
*** If you apply, keep in mind that when you enter a preferred interview time, it is in American Eastern Standard Time! Also, it is VERY important that after you fill out the referral form that you take initiative to check your e-mail for an interview invitation (it often ends up in the "Spam" folder!), ADD the interviewer on Skype, and message them telling 1. who you are and 2. your interview time and date. 51 Talk has grown into a BIG company and I do admit that it does take some initiative to get through the initial interview / demo lesson / orientation. However, once you have been launched and free to plot your classes, it really is smooth sailing! ***
On Pinterest? Check me out below! I'd greatly appreciate a re-pin 🙂