Last Updated on
Welcome to Camiguin Island, the Philippines' Volcanic Pearl!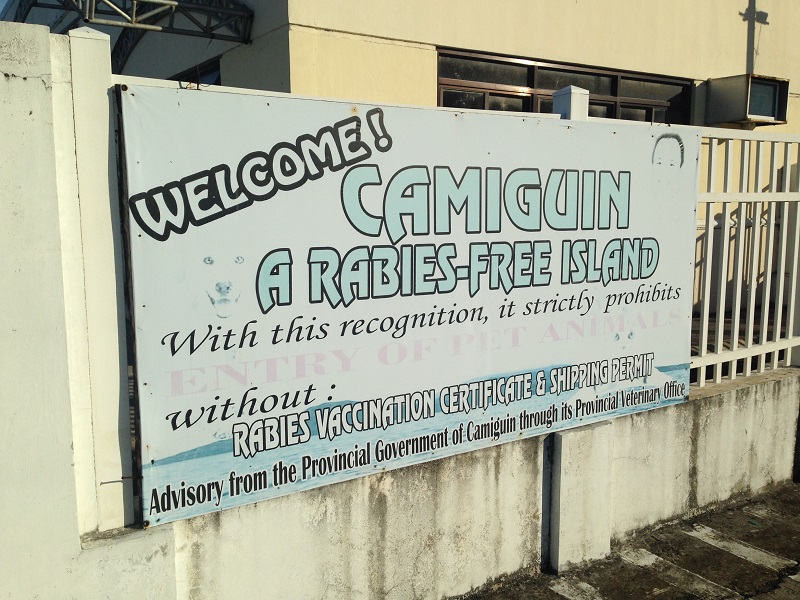 Camiguin Island is a very much off-the-beaten-path jewel of a place, located in the southern part of the Philippines. Not more than an hour and a half around by motorbike, this pearl-shaped island is full of semi-dormant volcanoes, mountains, waterfalls, and nonstop beautiful views. Some of the scenery cruising around was the absolute best I saw on my entire recent trip in the Philippines! To begin your adventure, I highly recommend renting a motorbike straight off the ferry and starting at the first spot listed below.
Motorbike rental prices are about the same everywhere on the island. Renting from the ferry terminal is also most convenient as 1. You can drive straight to the ferry when you leave Camiguin and return the bike, and 2. You will save money on a tricycle (taxi) to AND from the ferry!
Old Volcano Bay
Driving from Mambajao town, eventually this spectacular view of the Old Volcano will appear.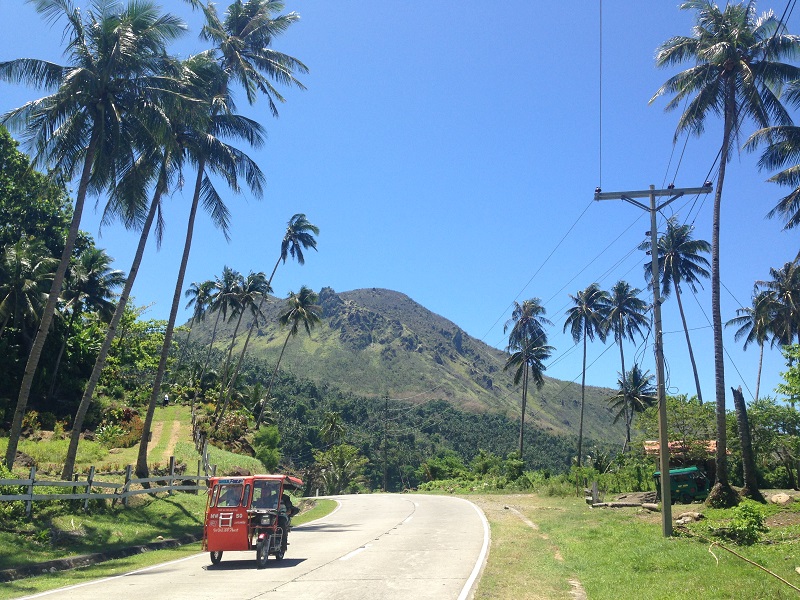 Keep on driving and you will come to a little viewpoint offering the best sight of the bay.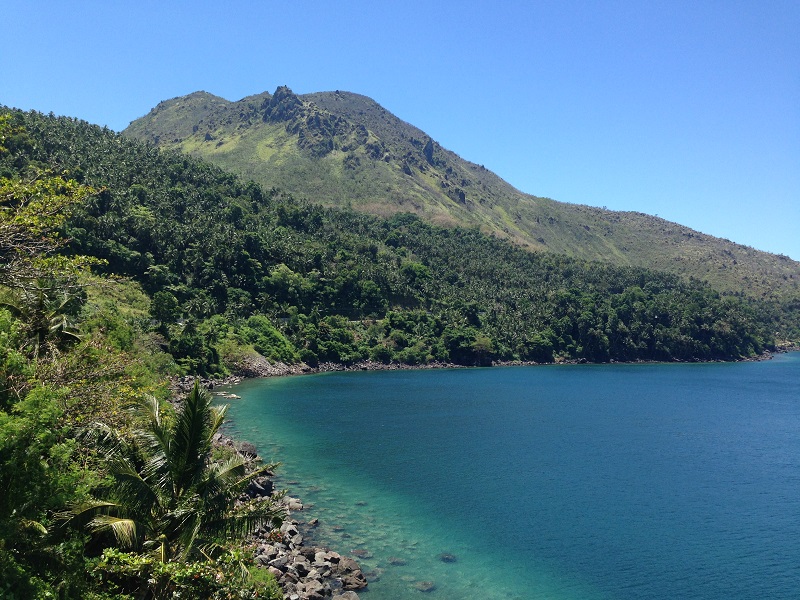 On a day as clear as you can see above, the volcano in the distance and colors of the trees and water are just fantastic. If you are feeling a bit more daring (as I was!), you can shimmy down the rocks all the way to the water for a swim. I even brought snorkeling gear and swam about half the length of the bay! There are definitely a lot of fish and some truly beautiful corals to be seen.
The spot on the second map above is the viewpoint. You can see the exact spot in Google Street View here.
"The Walkway" in the Old Volcano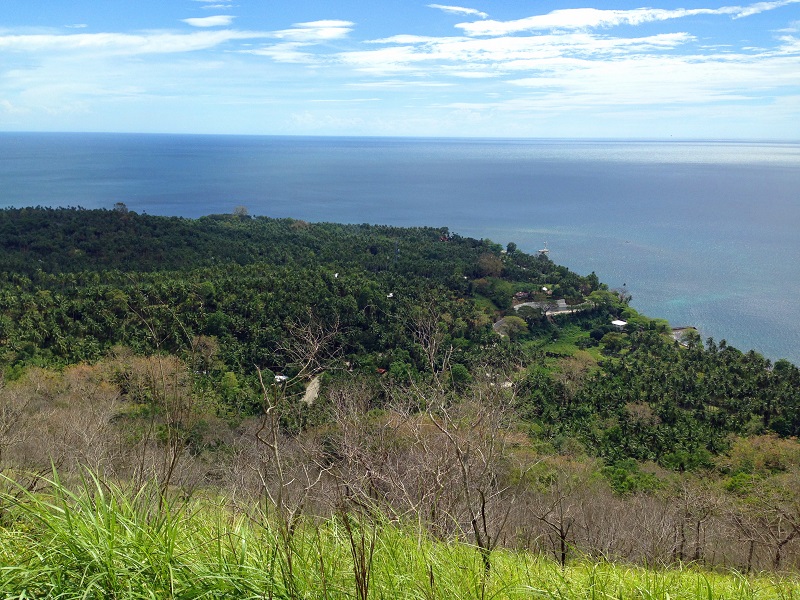 This is a really neat, short, easy hike that offers up some amazing views of northwest Camiguin. It also features the 18 Stations of the Cross, with statue depictions of each station. The higher you climb, the thinner the vegetation and quieter your surroundings become!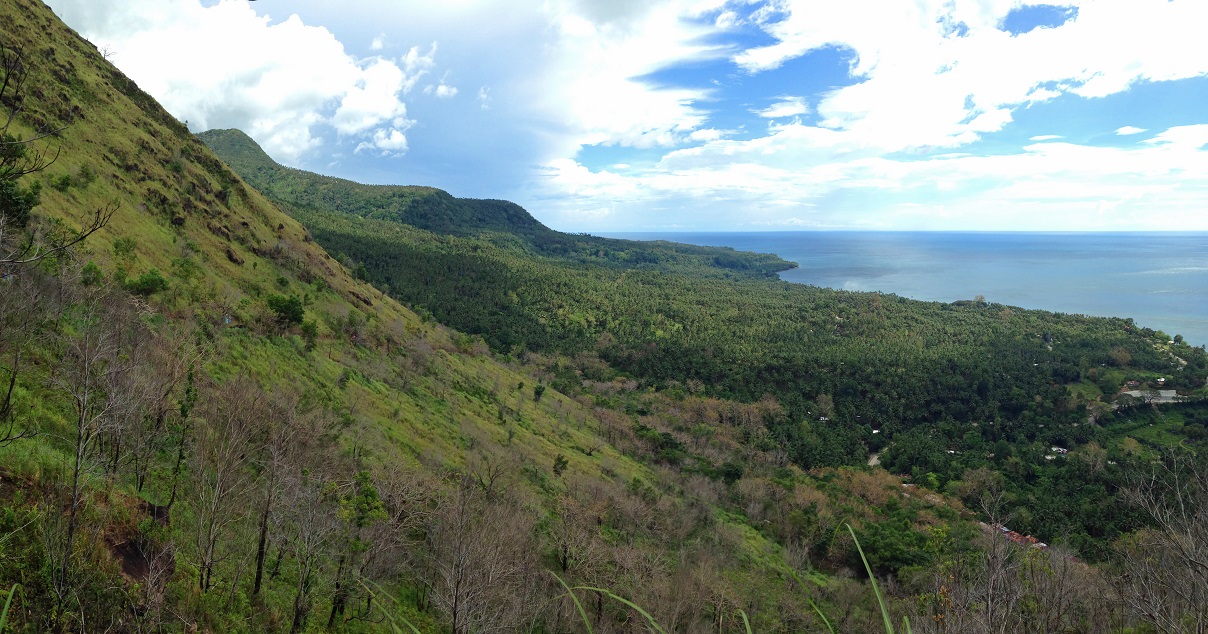 This is the view from the final 18th station. It was incredibly dead-quiet making for a very much welcomed, tranquil rest. You don't realize just how steep the sides of the volcano are until you get up here!
By continuing to drive from the Old Volcano Bay, the Walkway is very easy to find on the left hand side of the road and costs only 5 PHP.
Tuasan Falls
Tuasan Falls is a sweet little waterfall complete with a swimming area featuring totally crystal clear, light blue water. The entrance fee is 30 PHP and it is now much easier to get there than before, as a brand new paved road to the waterfall was recently finished. It's particularly entertaining to watch kids see how close they could swim to the base of the waterfall! Bring a blanket, some snacks and drinks and enjoy your afternoon.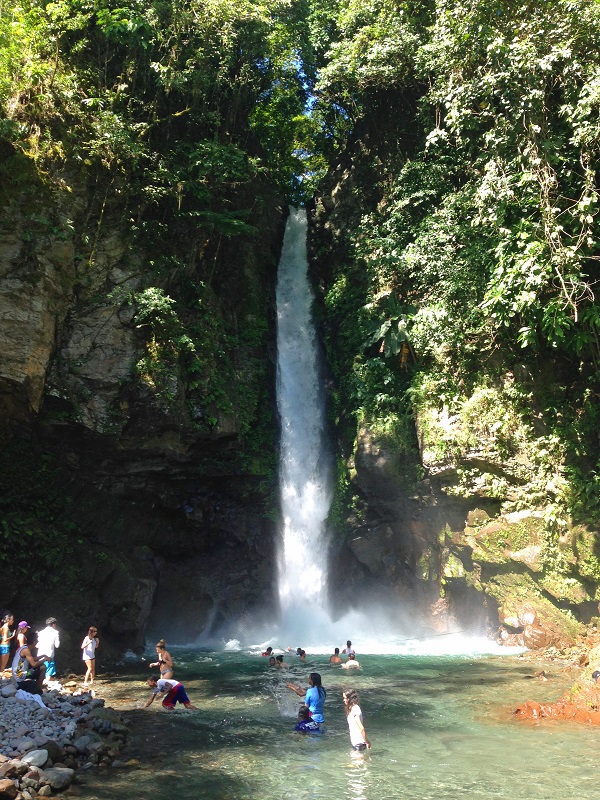 Getting to Tuasan Falls is very easy thanks to the newly paved road. The star below shows the main way to Tuasan. There are signs coming from either way too so you can't miss it.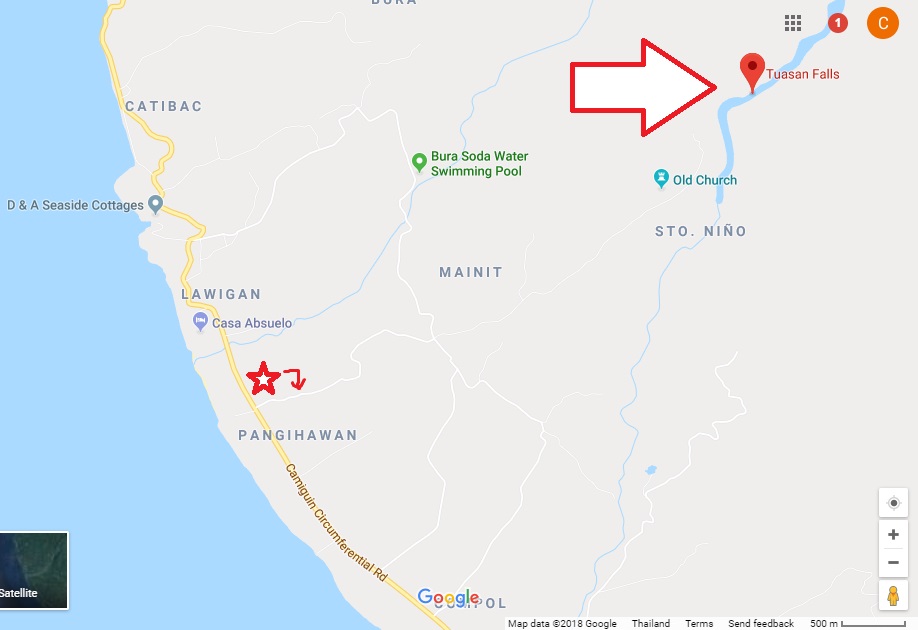 Southern Island Drive

Driving the southern arc of the island will grant you one gorgeous view after another. Rice paddies line each side of the road, with towering mountains always in sight far in the distance. Water buffaloes and cattle graze to and fro as the wind whips through the tall grass and rattles the palm fronds all around you. I hope your iPhone/camera is fully charged, as you'll for sure want to constantly stop and fill it with photos, just as I did!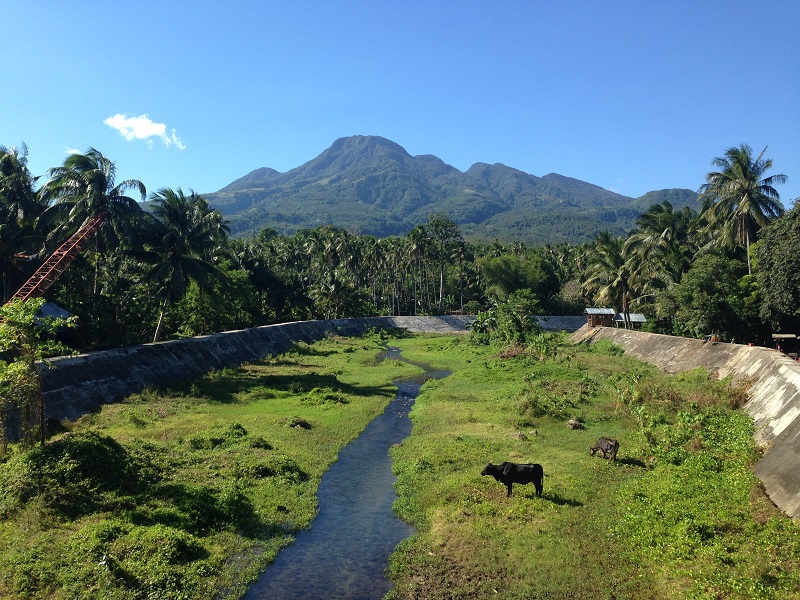 You may even stumble upon a rooster farm like this one! Although highly controversial, many Filipinos keep rooster farms like this as cockfighting is still a fairly lucrative line of business in the Philippines.
You can find the southern island drive by continuing to follow the Mambajao Circumferential Road from Tuasan Falls as seen in the map below.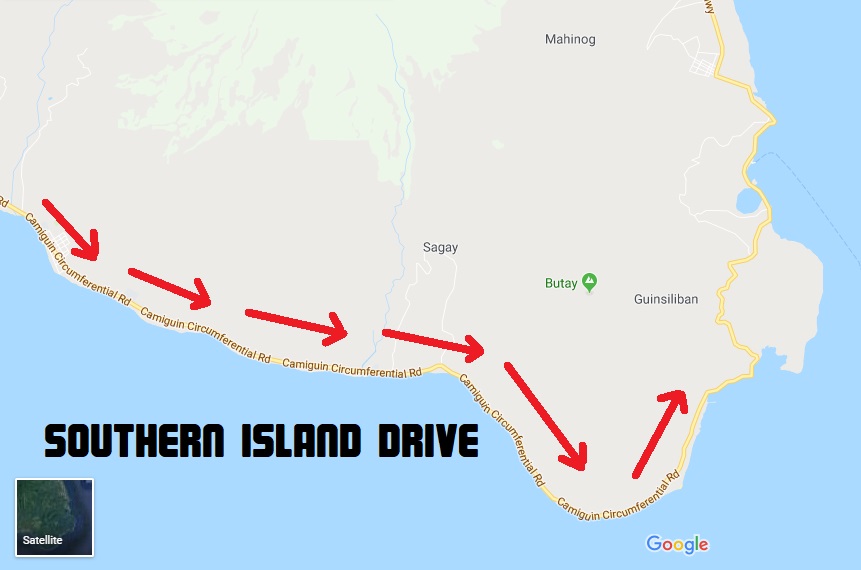 Camiguin Island Nightly Discos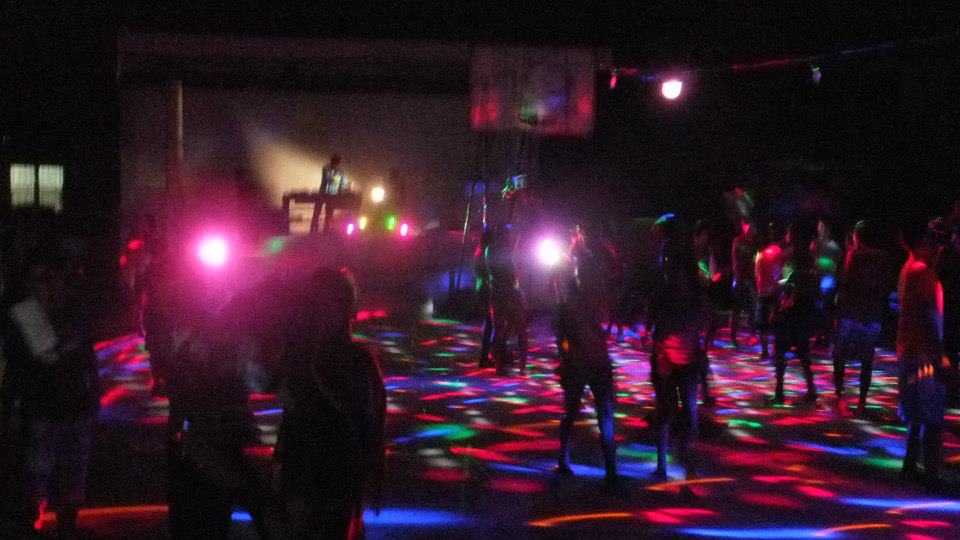 Islands in the Philippines are known for having very random though totally fun, local discos! 99% of discos are set up nowhere else but on the basketball court, and Camiguin Island is no exception. Finding out the location of the next upcoming disco will require you to sit around at the nearest bar and ask around. Drinks are normally very cheap (if sold) and from what I could see, it was completely acceptable to bring your own if you like. This is a very Filipino experience and I can't recommend going to a local disco enough!
Bonus: Captain Cook's 16 Shot Challenge!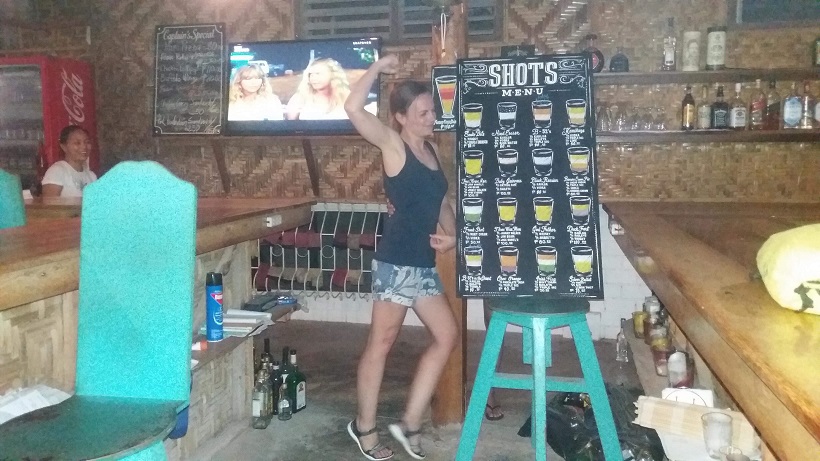 *** Bonus feature! *** Captain Cook's is an infamously well known bar and restaurant in the Mambajao area of Camiguin Island that puts on a nightly "16 Shot Challenge." The challenge costs 1,210 PHP for 16 of their unique, specialty shots, all to be drunk within 2 hours. If you can drink all 16 shots successfully (without hurling them back up!), you get another 16 shots free. Hopefully you'll have some friends to share the next 16 with!
In search of another great, off-the-beaten-path spot in the Philippines? Check out the Camotes Islands, courtesy of Happy Frog Travels.
---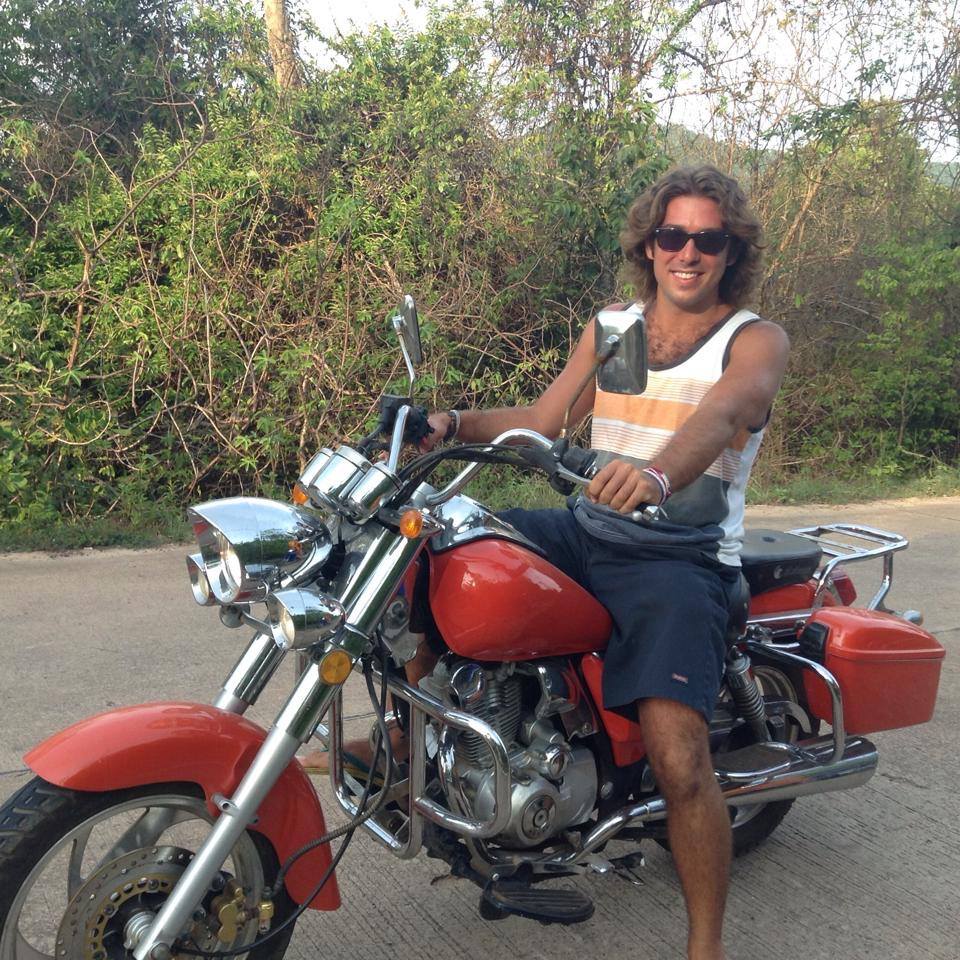 Craig is a 29 year-old, sun-loving, rum-drinking Floridian and Phuketan, and the face behind Vagabond Disposition. He has called the Land of Smiles his home for about 5 years on and off, coming and going between vagabonding journeys throughout East and Southeast Asia, as well as Western Mexico and Europe. He enjoys a competitive game of disc golf when he can find a course, as well as a laid-back match of Bocce with spirits in hand. Craig wouldn't go anywhere without his beloved ukulele and will jump on a drum set any chance he gets. His odd sense of humor is fortunately often appreciated by his peers, as well as his students.
V.D.'s Camiguin Island Guesthouse Recommendations
High-End Guesthouses
Mid-Range Guesthouses
Budget Guesthouses
VD's Snorkeling Gear Picks
I religiously use my GoPro Hero 5 for all my underwater filming and I highly recommend it. It's now much cheaper as the Hero 7 just came out!