As an English language teacher for the past few years, I am more than aware of the sheer difficulty of truly learning the English language. With a plethora of ridiculous rules, a somewhat inconsistent system of grammar, and an overall seemingly infinite amount of vocabulary, I do take sincere pity upon my students in the past who have painstakingly put forth the effort to try and master my quirky mother tongue. However, this pity does not exempt those that wish to publicly make a blissfully ignorant, though hilarious mockery of the English language. Thailand, for example, has one of the highest numbers of long-term residing expats in the world. Why the department of transportation, other sectors of government, or small business owners simply wish to publish their ridiculous jargon without proofreading assistance from a foreign source baffles me, but humors me all the same. For quite some time now I have been collecting gems of awful English from all over Thailand, storing them away and chuckling like a buffoon when I stumble upon them again. My most recently discovered piece of terrible English sparked the idea for this article, and so the Bad English Abroad series has been born.
Enjoy!
Bad English Abroad – Part 1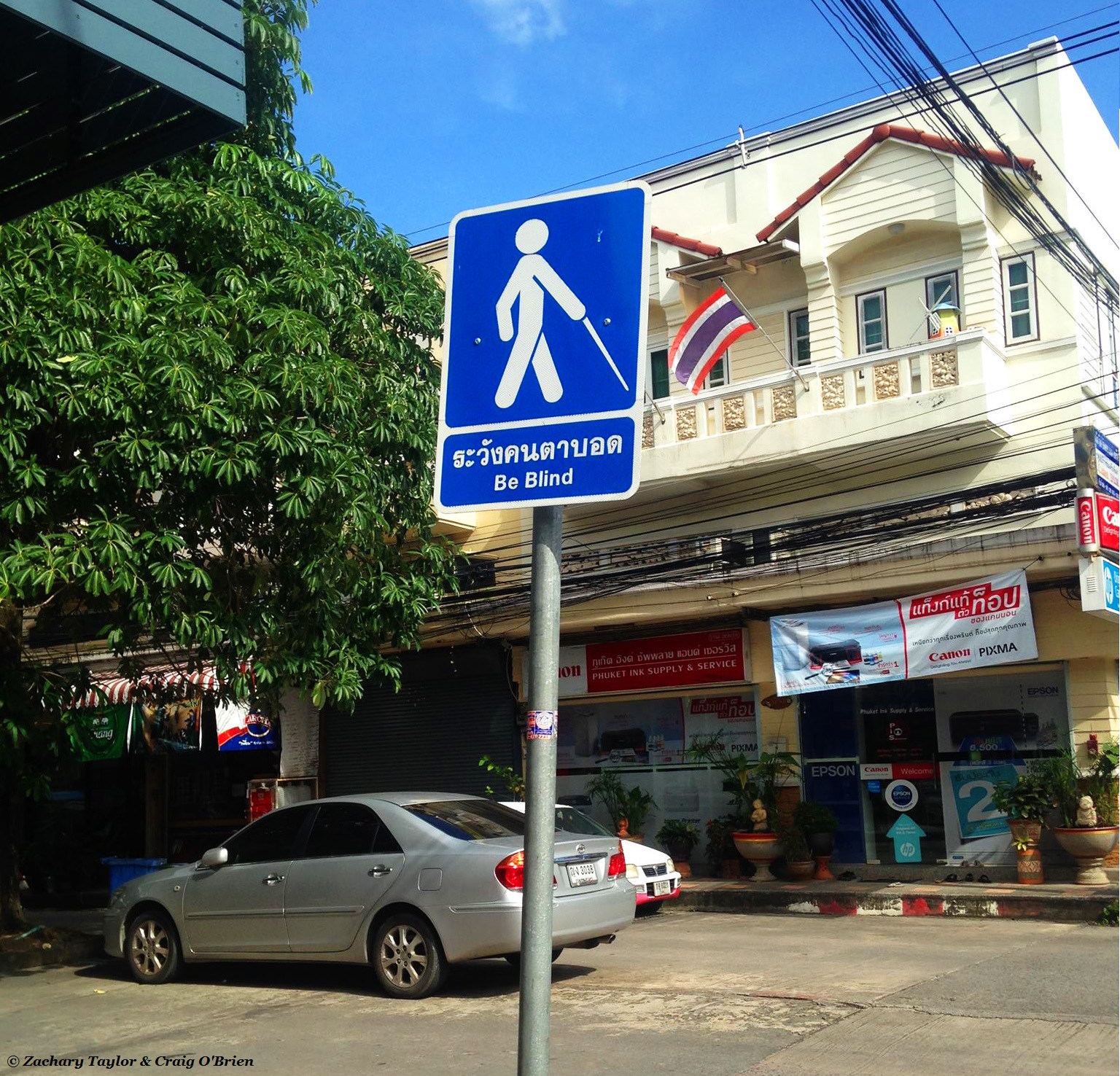 Shared with me by a fellow local Phuketan, this brilliantly subtle piece begs several questions: Is it trying to share some deeply introspective words of wisdom? Is it nothing more than a clever attempt to make others see the world in different eyes? I'm in awe yet I don't know why. Regardless, taking into account the already present mayhem-like conditions on the road in Thailand, I would have hoped for better advice than "be blind."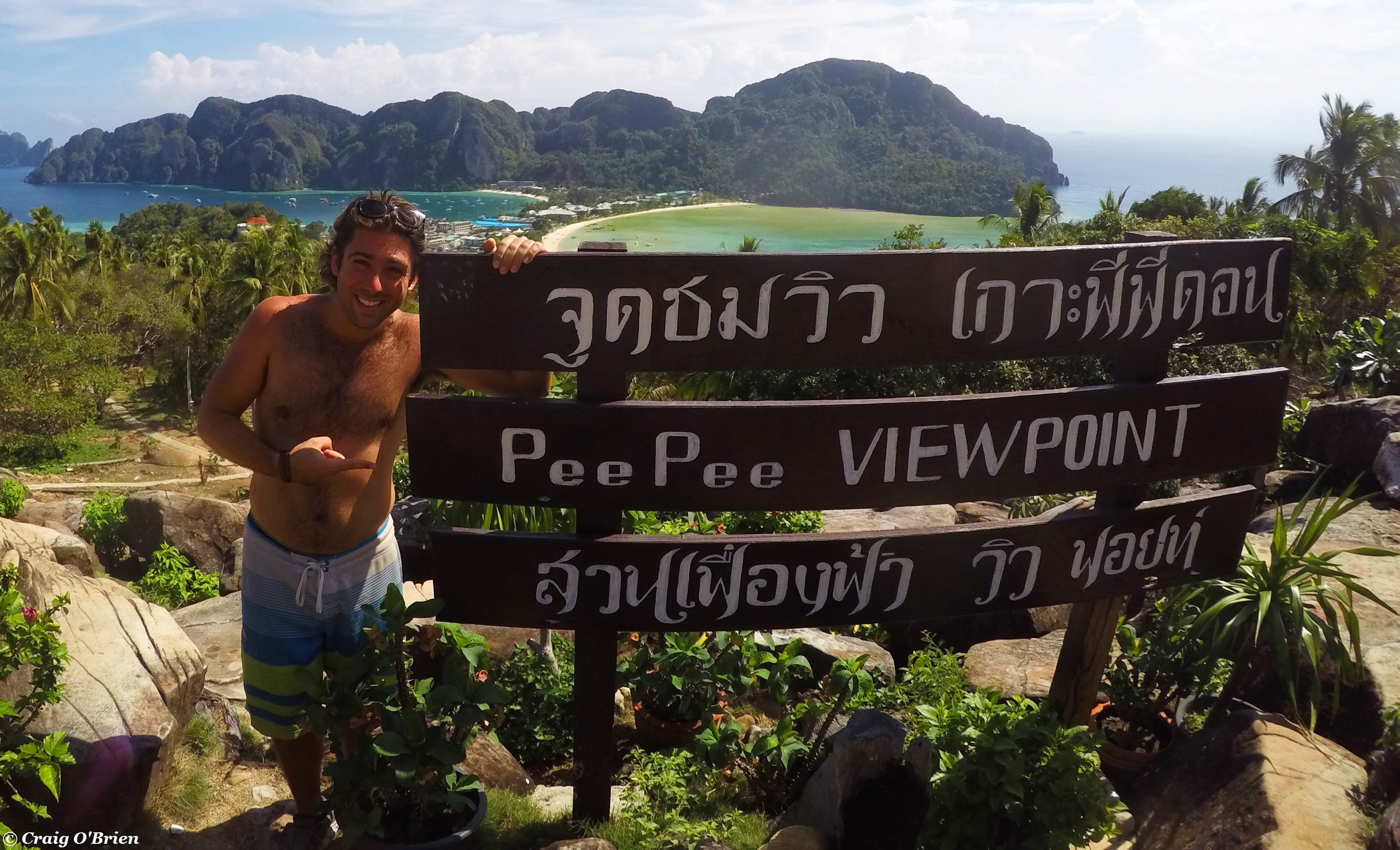 I know what you're thinking. However, you can be rest assured that this is not a viewpoint to observe folks relieving themselves in broad daylight. Upon hearing the phonetic pronunciation of Koh Phi Phi for the first time, a laugh is always had by those unfamiliar with the terminology. However, you really have to chuckle at the sign maker here for throwing the literal phonetics on a sign overlooking perhaps one of the most prolific and famous viewpoints in Thailand.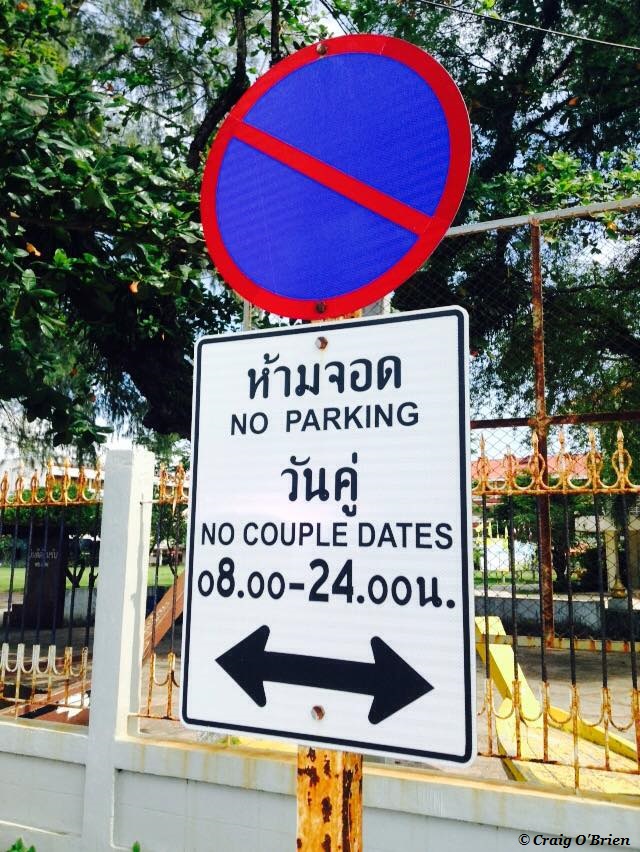 Swingers, hot singles, stags, and bachelorettes, looks like you're good to park it and drop it like it's hot. Only in the twilight hours can promiscuous couples tread upon this spread of tarmac.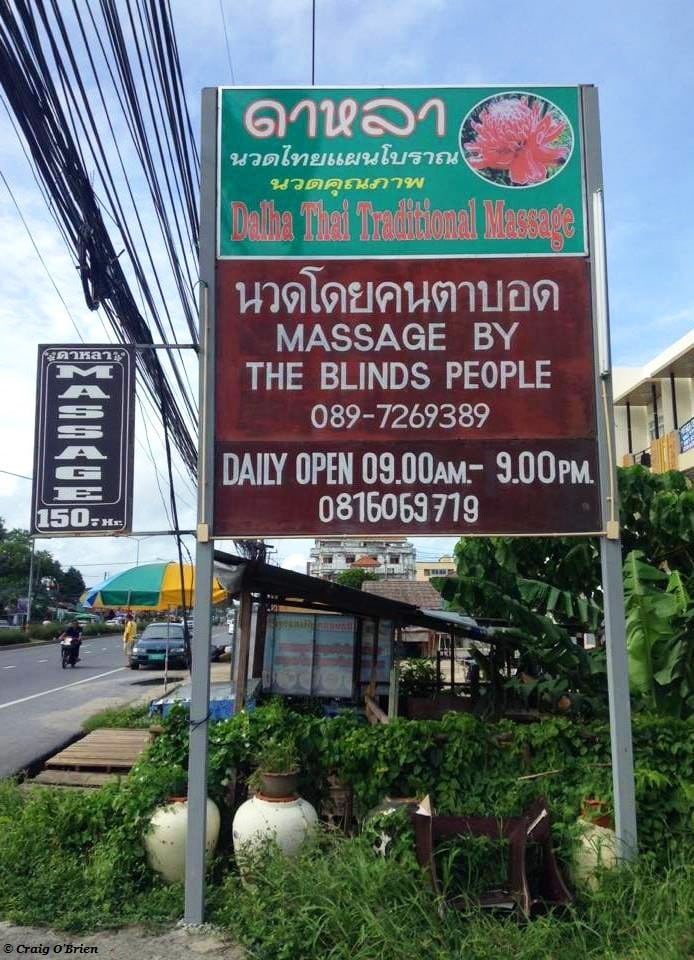 Who would have thought that your friendly, local interior shade specialists were such multi-taskers? I'm impressed.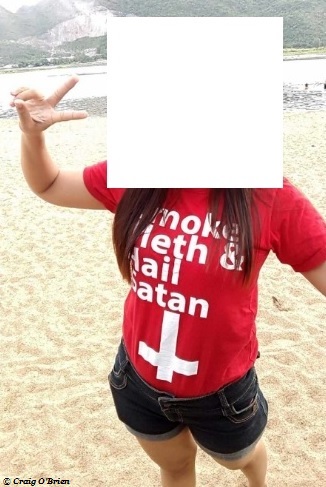 This one was just too good to leave out. Thanks to the anonymous model's hair, the inscription here is a tad bit difficult to make out, so allow me to assist:
Smoke Meth & Hail Satan.
*Facepalm*
As English is trendy in this part of the world, some folks will buy just about any article of clothing with a couple random English words or phrases ironed on them, completely unaware of the sometimes vulgar and outright demonic language they are showcasing for all the world to see.
Wondering how this most excellent specimen of bad English was captured? A very lucky photo-bomb…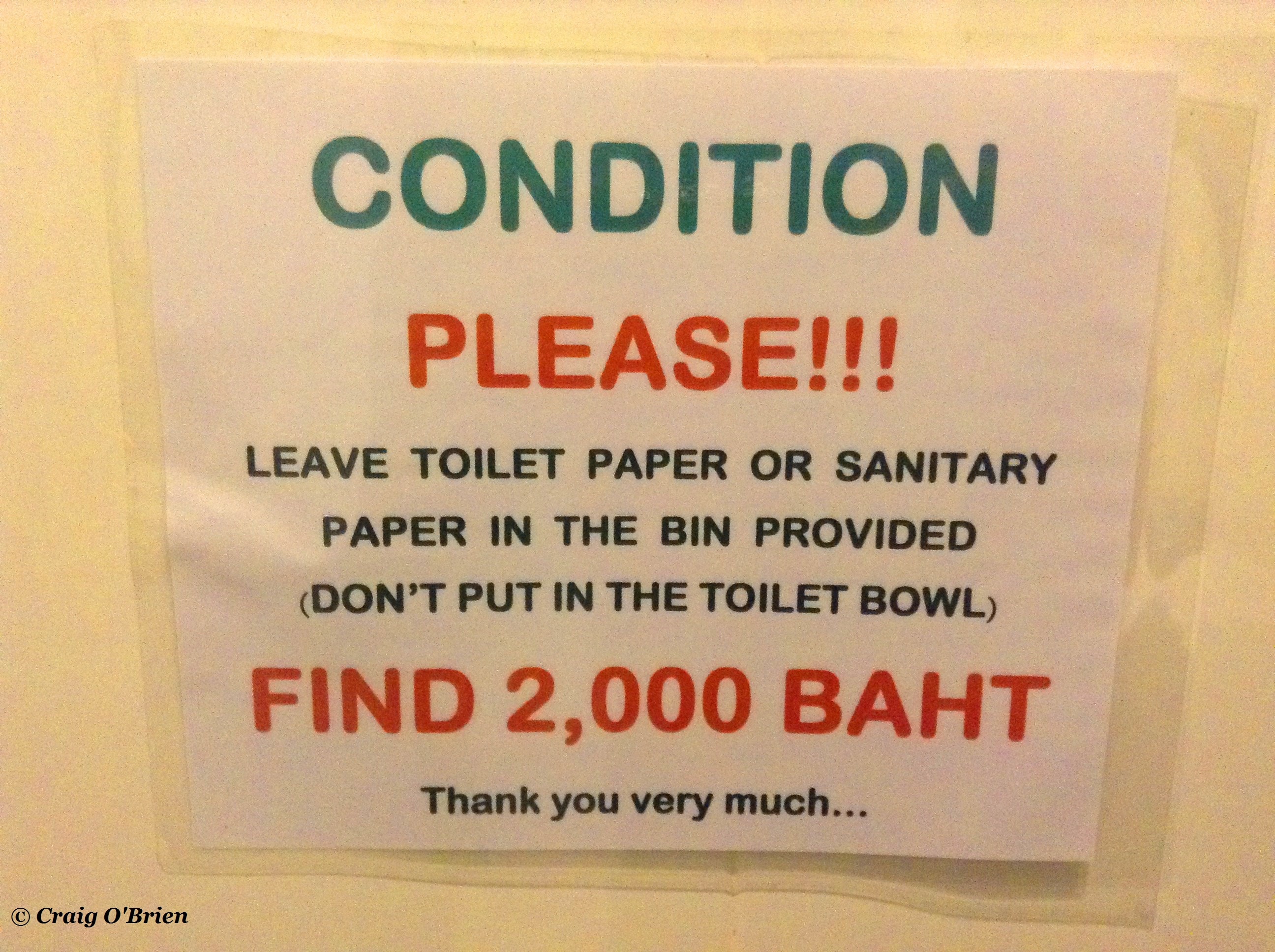 What a generous establishment. I love a good hidden stash of trash can cash. Thank you very much!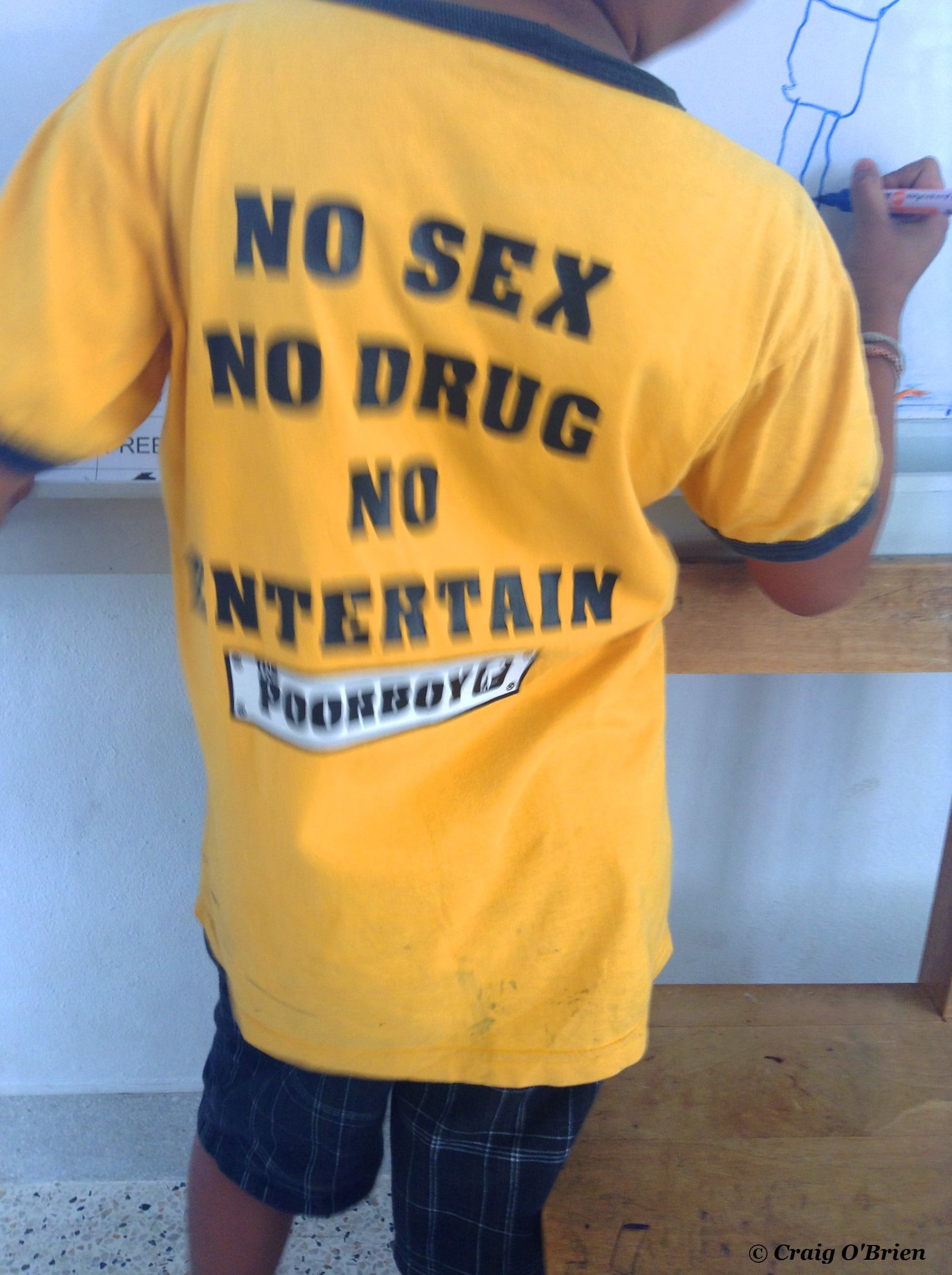 Apart from the obvious grammar errors, the English here isn't particularly terrible. The terrible part is that some dunce had the gall to stick this on a shirt suitable for an 8 year old. Let's hope this "poorboy" can scrape together some dollar so he can have some fun!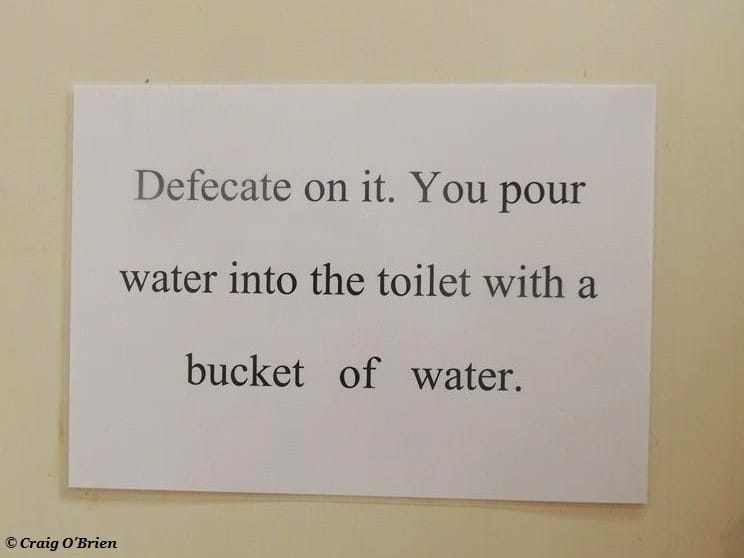 By "it," I sure hope they mean the toilet.
And last, my personal favorite…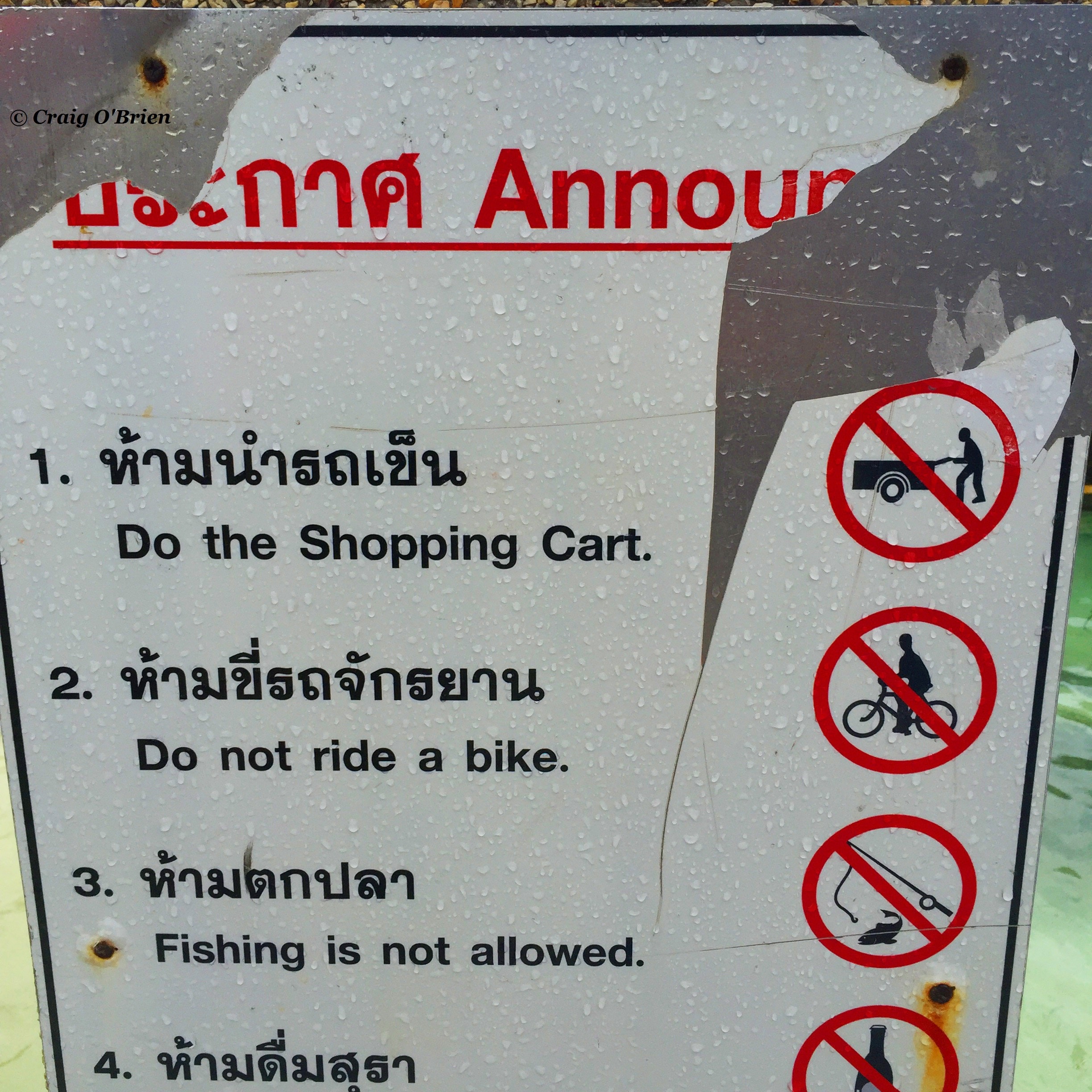 It's the latest sensation sweeping the Thai nation! Some like to ride dirty: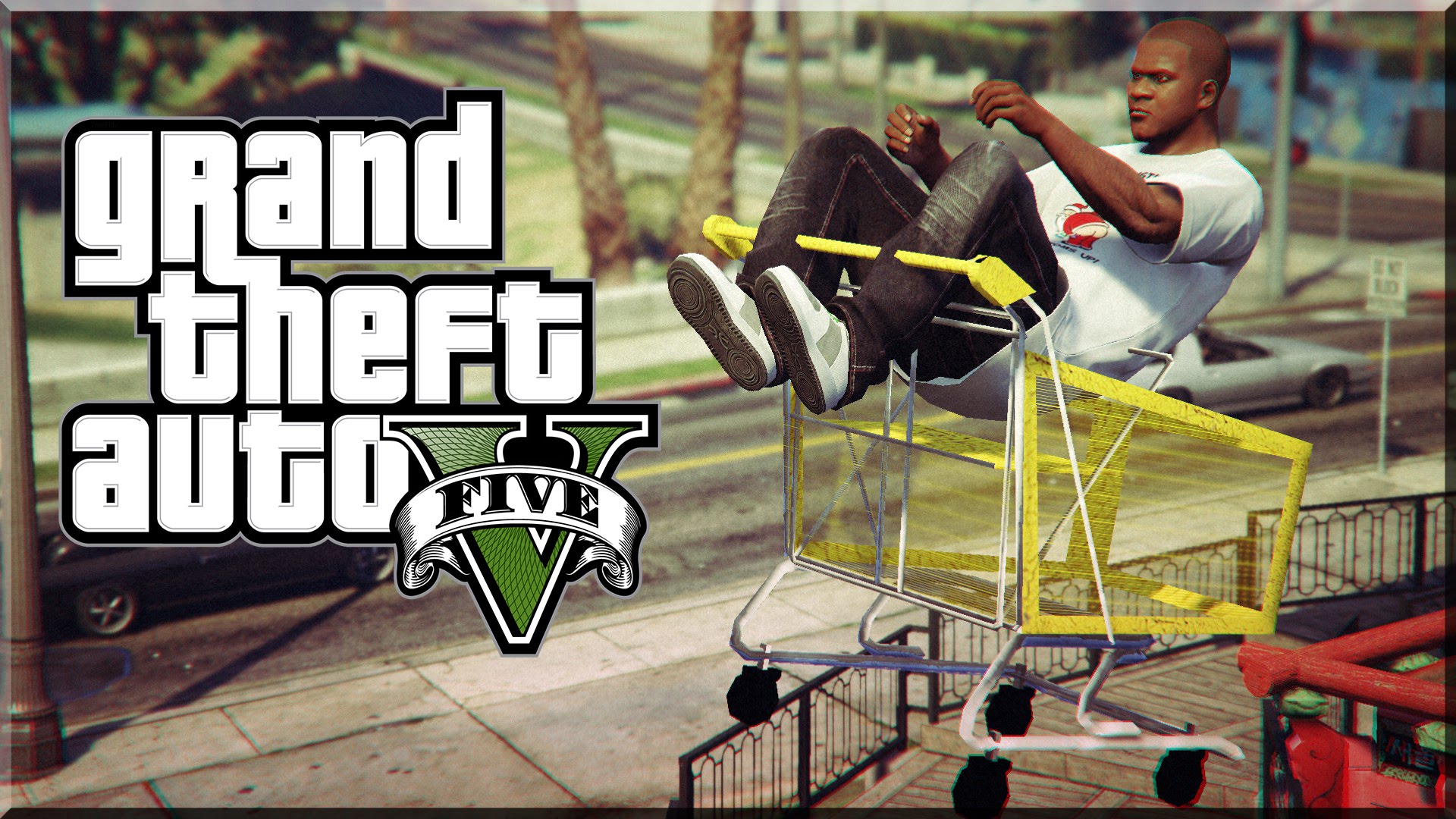 Others take a much more challenging approach.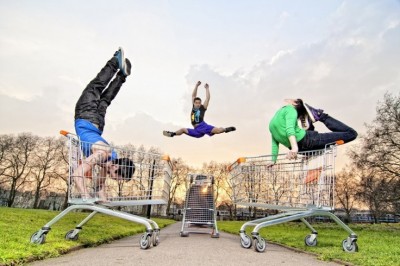 On the contrary, some prefer a more relaxed style.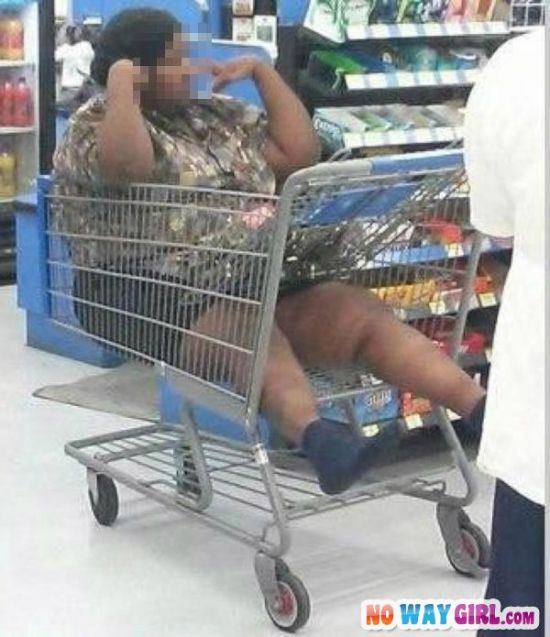 And others just missed it altogether.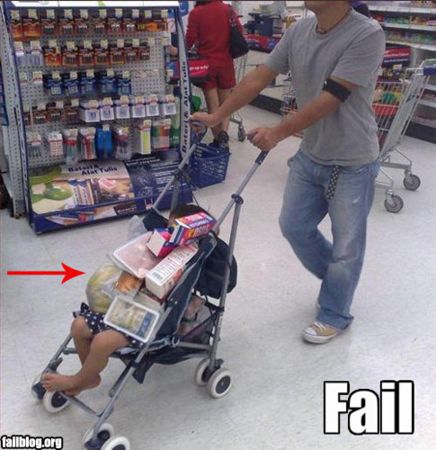 That's all for Part 1. My quest for unintentionally awful English continues on!
---
Or have some more laughs with other articles in my Travel Humor section 🙂
On Pinterest? Check me out below! I'd greatly appreciate a re-pin.